What is it?
Audi's all-new, second-generation premium supermini, the A1 Sportback, which we've just driven in the UK only a couple of days after we drove it abroad.
This is a chance to get to know the car in a slightly different state of tune, however, and one in which a lot of UK owners will come to know it: with the lower mid-range, 114bhp '30 TFSI' engine, a six-speed manual gearbox, standard passive suspension and 16in alloy wheels, and in mid-spec Sport trim.
There's no need to reprise all the introductory detail you probably read in Mr Prior's review a couple of days ago. Suffice it to say that there are more powerful, more exciting and more expensive flavours of this renewed Mini rival for those who want 'em.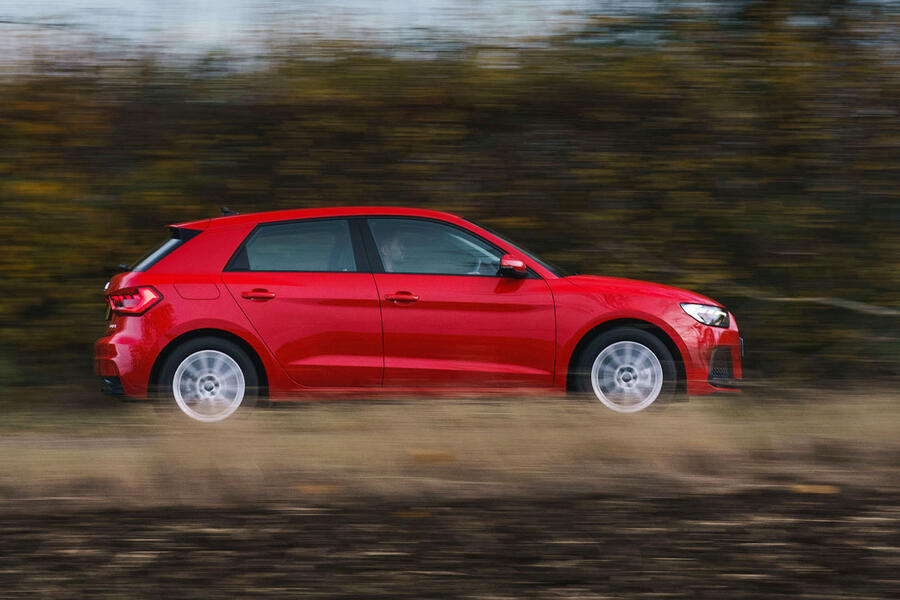 S line specification brings a more aggressive look to the car, as well as firmer sport suspension and bigger wheels. There will also be some extra-special subdivided S line trim levels for the A1, the likes of which haven't been seen on other Audis. With those you can have 18in bronze wheels, bronze body trim and smoked headlights (S line Style Edition); smack-you-in-the-face yellow paint with black body trim (S line Contrast Edition); or a 197bhp 2.0 TFSI engine, adjustable dampers and red brake calipers (S line Competition).