Why we're running it: To see how well Alfa's new PHEV small SUV balances rationality and emotion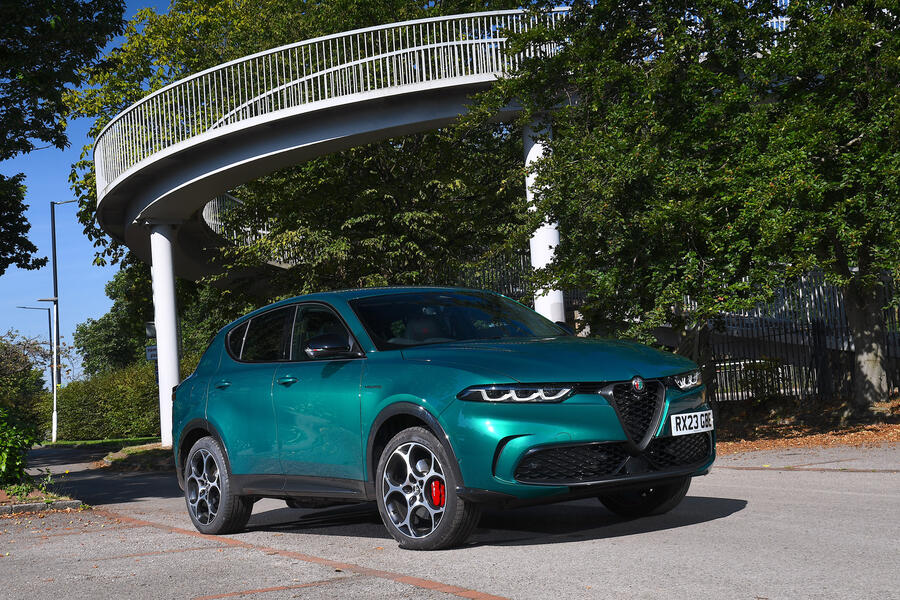 Life with a Tonale PHEV: Month 1
Welcoming the Tonale to the fleet - 20 September 2023
Here's a potted recent history of Alfa Romeo: it was loss-making until parent company Fiat Chrysler was subsumed into a new conglomerate, Stellantis, which quickly made it profitable, under the watchful eye of Jean-Philippe Imparato, already esteemed for his positive impact on Peugeot.
New cars have been sparse, and while the Giulia saloon is well-liked by us and others and the Stelvio is a talented SUV (albeit an ageing one with no electrified powertrains), the introduction of a small SUV was well overdue.
Enter the Tonale. Luxury brand or not, if you don't have a compact SUV on your books these days, you're dead in the water. The Tonale was revealed in 2019, but after Imparato joined in early 2021, it was delayed before arriving last year.
Why? Well, as a perfectionist and a true Alfista, the Frenchman wasn't happy with the electric-only range of the plug-in hybrid, nor the "Alfa Romeo touch and feel" of the mild hybrid. Those are the two variants now available, with our new long-termer being the plug-in hybrid.
One of the reasons that Imparato wanted that EV range to be decent was to ensure it appealed to fleet customers. After all, it's the most fleet-relevant car that Alfa has made in donkey's years. Just over half of Tonale sales are to fleets,
and the SUV unsurprisingly already accounts for two-thirds of the brand's UK sales, so it's a considerable volume that is going to businesses.