Talk of the Volkswagen Touareg Mk1 of 2003-10 often starts with the outrageous 5.0 V10 diesel.
This sleeping giant of an SUV can, when roused, do 0-62mph in 7.5sec. Prices start at around £2000 for an early high-miler (the example we're thinking of has done 195,000 miles, been owned for two years by the dealer selling it and, he claims, has a full service history and been maintained regardless of cost).
As a flag-waver, it certainly did its bit to get VW's big workaday 4x4 talked about in the same breath as its more glamorous Audi Q7 and Porsche Cayenne sister cars, and even more so when ordered in uprated R50 spec.
But really it's the lesser-known W12 version that should kick-start a Touareg chat. This limited-edition left-hooker used the 6.0-litre W12 from the VW Phaeton. Developing the same power as a Porsche Cayenne Turbo, it could hurl the 2542kg SUV from 0-62mph in 5.8sec.
Find a used Volkswagen Touareg on PistonHeads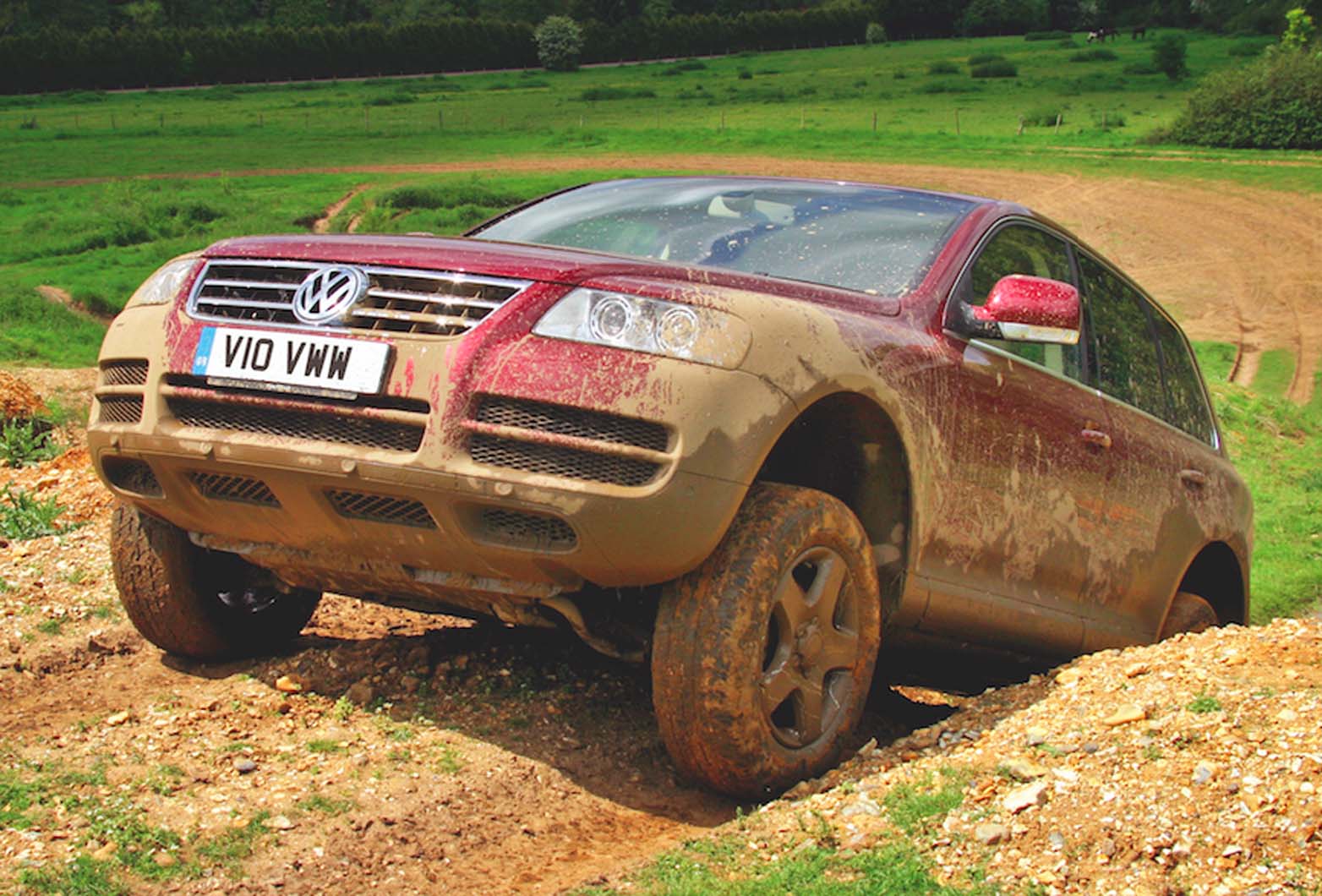 A 2009-registered example with 13,000 miles was sold recently by a dealer for around £30,000. However, despite its awesome Q-car appeal, he was glad to see the back of it.
"I could see it would cost a bomb in workshop hours to service because you couldn't get to anything without dismantling half the engine," he told me. "I could see that the designers were so short of space, they'd had to locate the battery under one of the seats. I know this because I had to change it and doing so cost me £400.
It was a stupidly quick car, though!" So the V10 and W12 are the Kray twins of the Mk1 Touareg range. Fortunately, the rest of the family is a lot cuddlier. At the bottom of the line- up sit the popular 2.5 TDI and rarely sold 3.2 V6 petrol engines, available with manual or Tiptronic automatic transmissions. They suit easy-going drivers with a bit of towing to do (all Touaregs can tug 3500kg). If you need a little more heft, there's the 4.2 V8 petrol auto. The better balanced 3.0 V6 TDI auto arrived in 2005, combining livelier performance with decent economy, and it and the 2.5 TDI accounted for the bulk of sales.