With a hot hatch on your mind and £7000 in your pocket, what are you going to buy? Allow us to suggest a Renault Sport Mégane 250, perhaps the 2010/60-reg example with 67,000 miles that we found. 
It has a full service history, every fettle slavishly listed with its corresponding mileage in the private seller's advertisement. It had its cambelt and water pump changed last November, almost bang on schedule. It's had five owners, but then, as a motor trader once told us, that's five honeymoons when the car has been spoiled rotten. 
Based on the third-gen Mégane, the all-new RS 250 arrived in the UK in 2010 before going out with a bang in the form of the 275 Trophy R of 2015. These two models alone remind us just what a confusing world planet RS Mégane can be.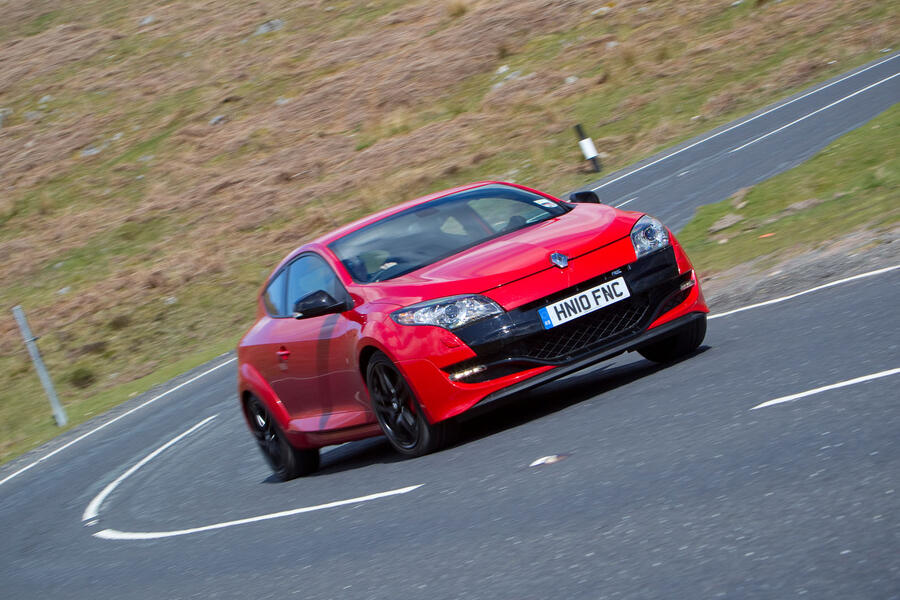 To recap, from launch you had the RS Mégane 250 powered by a 2.0-litre turbocharged engine producing 247bhp. It was partnered by a cheaper and more focused Cup version (lower, lighter, stiffer and with a limited-slip differential), although you could have the standard, or Sport version as it was called, with the Cup chassis. Both were exceptionally well made, and today a good used one still feels solid. Accept nothing less.