The Peugeot 308 CC – hardly a car to whet the appetite of a diehard Autocar reader, except that buried among the cooking versions is the remarkable GT THP200, powered by the 197bhp 1.6-litre petrol engine from the RCZ coupé. Now you're interested.
True, most of its power is expended simply getting the 1500kg CC off the line, but once the car is rolling, it feels at home, propelling the coupé-cabriolet past slower traffic with ease and spinning effortlessly at a motorway cruise.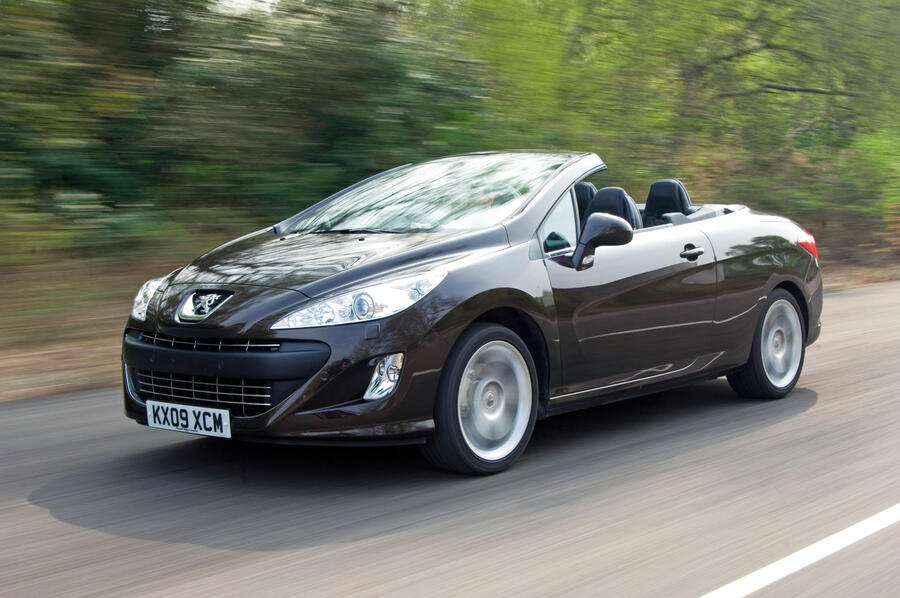 Best of luck finding one, though. Had it not been reviewed by Autocar at its launch in 2011, we'd have doubted its very existence. Our reviewer acknowledged its dynamic shortcomings but praised its composure and equipment. (It has an all-leather interior.) He also gave it points for its cosy and rattle-free cabin – one that remained surprisingly calm when the roof was folded away – and tipped his hat in the direction of its new Peugeot 508-inspired nose with daytime running lights, a feature of the 2011 308 facelift. Criticisms? Its high price, mainly (£25,845). Assuming you can find one, it'll be a lot cheaper than that today, of course.
In fact, ignoring the 1.6 THP200, 308 CC prices start from as little as £1500 for the first 2009-reg 120bhp 1.6 VTis and 150bhp 1.6 THPs. Many have just shy of 100,000 miles and, if you fancy the convenience and security of a two-piece metal folding roof with occasional 2+2 practicality, they're good value.