If at first you don't succeed… The first-generation M-Class was cursed with reliability issues, but its successor, launched in 2005 and under consideration here, was a better product altogether.
It stole a march on the second-generation BMW X5 that didn't arrive until a couple of years later. By that time a facelifted ML was being readied, with cleaner engines, remodelled bumpers and grille, extra equipment and improved infotainment. The refreshed ML came out in 2008; the following year, the diesel engines that accounted for the vast majority of sales gained BlueEfficiency technology.
The striking thing about the ML is the absence, in the classifieds, of petrol-engined models. Correction: there are a handful except that, tellingly, half of them are range-topping 503bhp ML63 AMGs.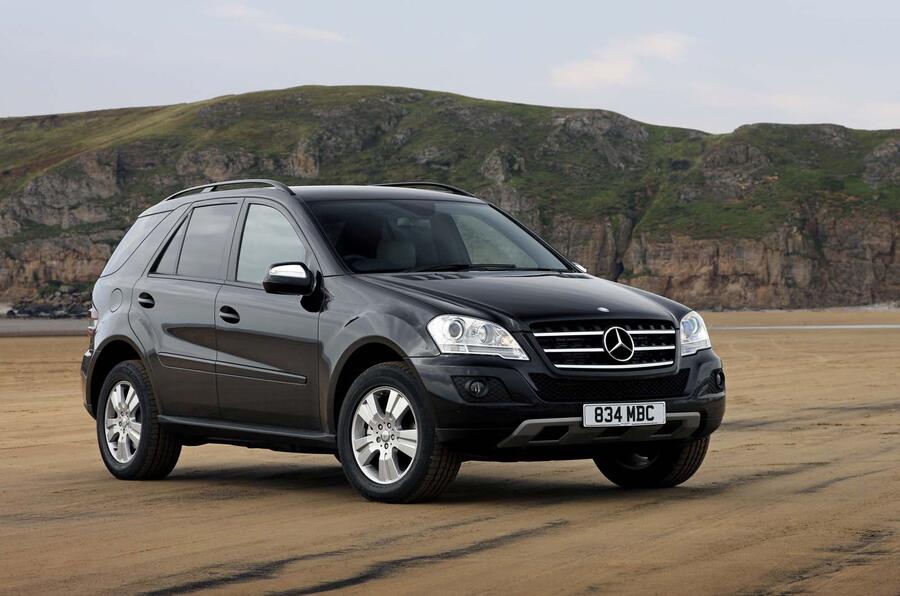 Pitched directly at the Porsche Cayenne Turbo, this 2300kg leviathan can hit 0-62mph from rest in 5.0sec while gulping fuel at around 13mpg. We spotted a 2007/56-reg with 98,000 miles and full service history, with all invoices detailing the work done, for £11,495. They reach as high as £23,000 for a 2010-reg with 68,000 miles. For the record, the other petrols are the ML350 V6 and 500 V8. Don't dismiss them. They're a little less troublesome than the diesels can be at higher mileages.
Otherwise, it's oil-burners as far as the eye can see. From launch, only the 221bhp ML320 CDI was offered: it's a goody, with a smooth-churning 3.0 V6 making 376lb ft. Like all MLs, it's paired with a seven-speed automatic gearbox and four-wheel drive. It's a capable and economical tow car.