Marmite comes in many forms, including this, the Lexus SC430 of 2001 to 2009.
To most folk, it's an ugly thing strangled at birth by clumsy handling and a lumpy ride, made brittle by run-flat tyres. Changes to the suspension in 2002 and 2004 improved things but mud sticks and it stuck especially well to this wannabe alternative to the Mercedes-Benz SL.
Click here to see used Lexus SC for sale on PistonHeads
Today, the SC is still no looker but it is different from the herd and on paper it has the kind of specification we'll soon be drooling over in motor museums: a naturally aspirated 282bhp 4.3-litre V8 driving the rear wheels through a five-speed automatic gearbox, double-wishbone suspension and a folding aluminium roof. (No, it's not broken. It really does take 25sec to do its thing.)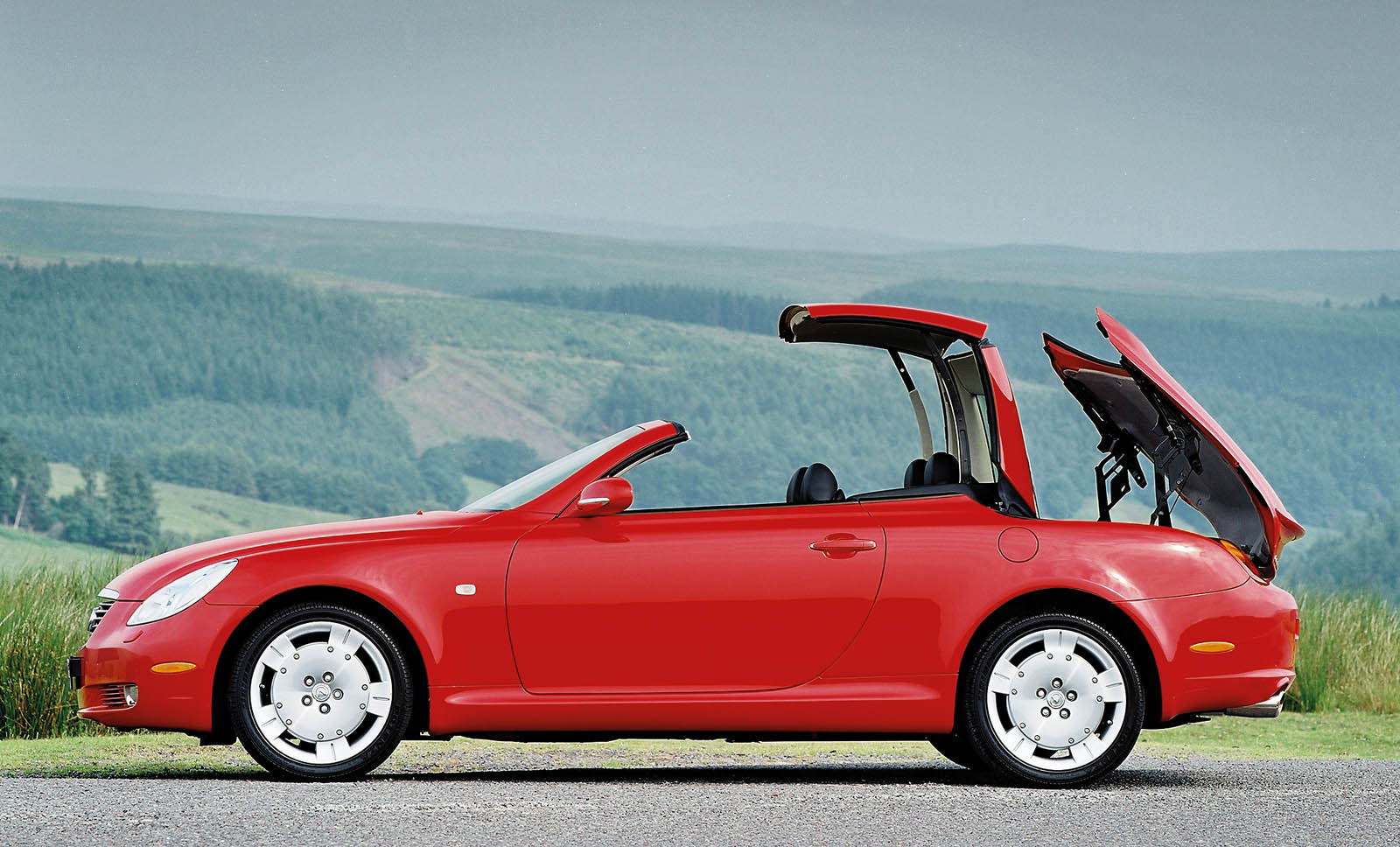 The 2+2 cabin is a gadget-lover's paradise and, this being a Lexus, you won't have to worry about any of it not working. The climate control system can sense whether the roof is open or closed, as well as the speed the car is travelling at and the ambient temperature, and automatically direct chilled or warm air as necessary. There's a knockout Mark Levinson sound system, powered and heated seats, electrically adjustable steering column and a touchscreen sat-nav.
Obviously, the touchscreen system is seriously dated but cartronics.co.uk can swap in a state-of-the-art one that'll talk to the Mark Levinson music centre for £2200. Pay a little more and they'll wire in a reversing camera. It all fits snugly into the original space.
The cabin is trimmed in leather and those door and fascia cappings are real wood, shaped and lacquered with the help of musical instrument makers Yamaha. Everything is finished and screwed together beautifully, qualities that serve today's used SCs very well.