You could have a 113,000-mile 2006-reg Range Rover 4.2 V8 Vogue SE for £10,000.
But how about a 40,000-mile 2003-reg Hummer H2 6.0 V8 auto for the same money? Once the chariot of choice for Premier League footballers but today more likely to be the school-prom limo, the Hummer H2 is the Buzz Lightyear of SUVs: from guardian of the universe to Mrs Nesbitt.
See Hummer for sale on PistonHeads
That's a shame because there's a vehicle of real substance here. Too big and thirsty? There's the smaller H3 powered by a 3.5, later a 3.7, petrol engine. It's more than competent off road too, being able to wade through two feet of water, climb a 407mm step, crawl up a 60deg incline and traverse a 40deg slope. A 46,000-mile 2006-reg H3 3.5 converted to LPG could be yours for £13,495.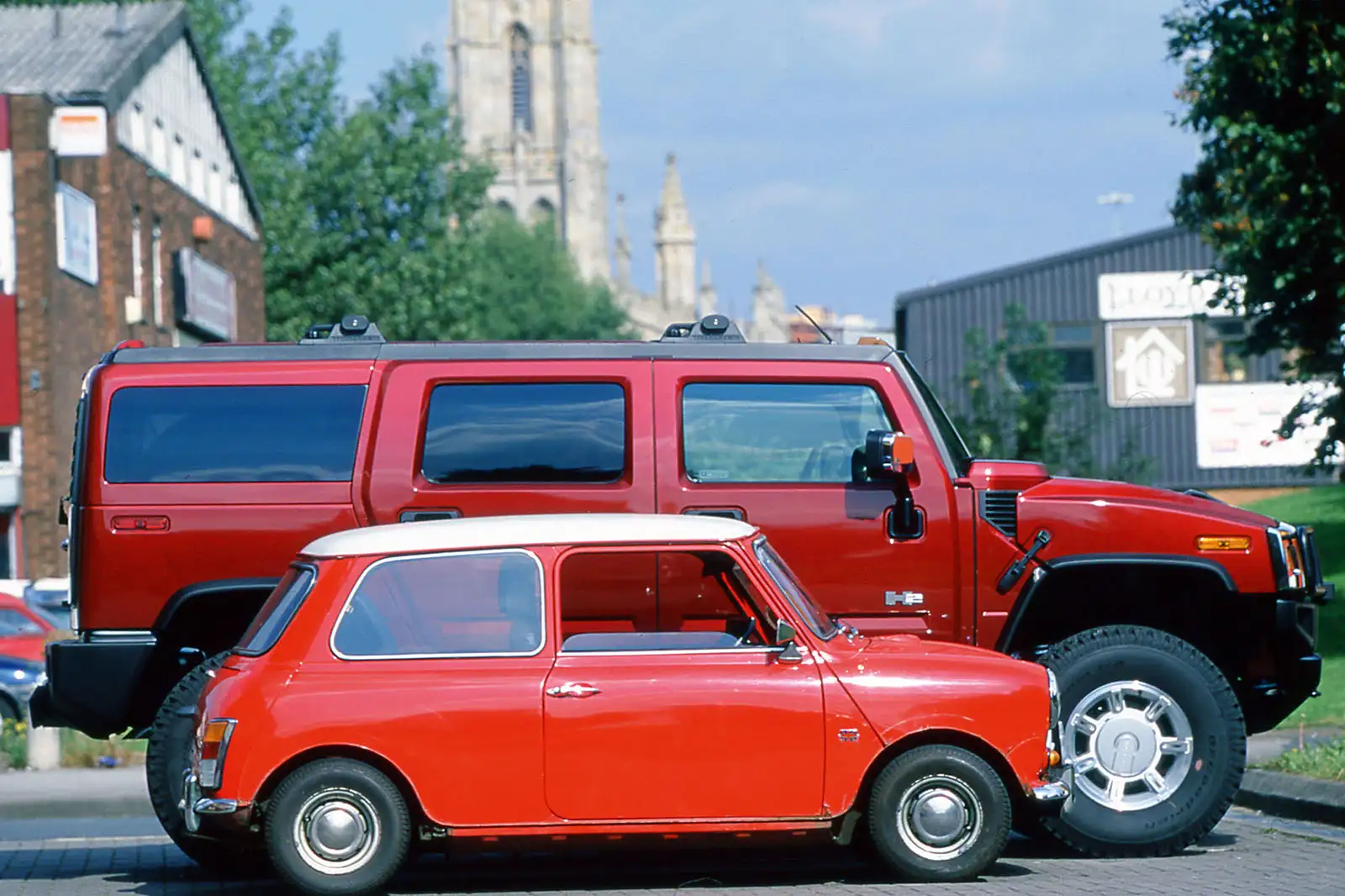 Of course, say 'Hummer' and it's the military-based original, known as the Humvee, which in 1992 morphed into the Hummer H1, that everyone thinks of. It was powered by a variety of diesel engines throughout its life (production ended in 2006) and today a 2001-reg H1 6.5 TD costs from around £40,000. But it's an extreme old thing.
The H2 and H3 are more manageable. Saying that, the H2, launched in the US in 2002 with a 312bhp 6.0-litre V8 driving all four wheels through a four-speed auto, is longer and higher than the H1 but, crucially, lighter. Depending on spec, it can seat six or seven people.
Built by AM General, it took platform sharing to a new level, being constructed from one GM chassis at the front and another at the rear, the two separated by a unique centre section. Despite weighing just under three tonnes, it can do 0-62mph in a little over 10sec. In 2008, the H2 received a welcome facelift. The cabin was upgraded and the 6.0-litre engine became a 6.2, producing 388bhp, to give 0-62mph in 9.5sec.