While only a small minority of British resident examples will ever make it to unrestricted roads in Germany, 'bahnstormer' has long been accepted shorthand for
 a certain type of car: muscular, fast, normally Teutonic in origin and combining pace with proper high-speed comfort.
Top 10 best used 400bhp cars 2017
But for the buying of second-hand cars, the most impressive statistic is likely to be depreciation rather than power output. Pound for pound, nothing sheds value quicker, with both the 'C5' Audi RS6 and 'E60' BMW M5 today offering compelling value.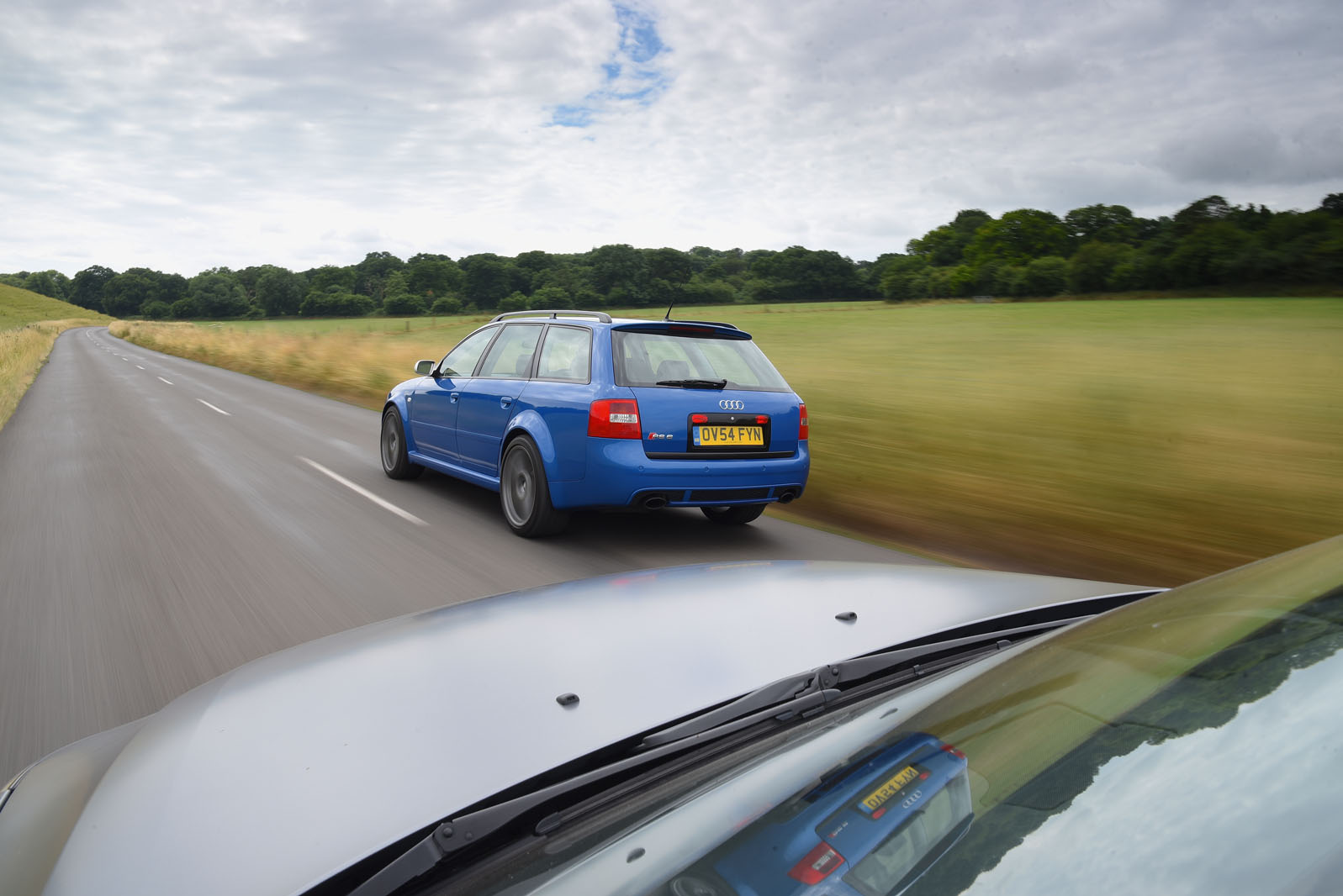 The RS6 always struggled for critical acclaim when it was new, but 15 years of hindsight suggests that its combination of pace and dynamic security was close to the archetype for more modern equivalents. It certainly made a big impression
on me when I attended the original press launch. I best remember the unlikely sight of the speedo needle practically off its dial, the twin- turbocharged V8 engine pulling at a barely diminished rate well beyond the 155mph the car was allegedly limited to. That was a standard 444bhp example; this later RS6 Plus Avant, which we've borrowed from Audi's collection, got 469bhp and an official 174mph top speed.
The RS6 Avant always outsold the saloon, and it's definitely the one 
to go for – something reflected in their relative values now. This was once the fastest estate in the world, capable of out-accelerating a contemporary Porsche 911 to 60mph but also moving a family and its luggage in comfort. There's a compelling British connection
 as well, the mighty engine having been engineered by Audi's then-subsidiary, Cosworth Engineering.
What first strikes me in the cabin is how much less equipment top-spec cars had a decade and a half ago.
 The early MMI satellite navigation system provides as much amusement as actual guidance, but the lack of
 kit translates into a corresponding absence of clutter. It's a revelation 
to see a steering wheel without a single button on its face. The seating position is high, the glassline low and the front pillars skinny by modern standards, meaning visibility is excellent.