If ever there was a car that had a preposterously skewed moniker-to-size ratio, this is it.
You may know it as the first-generation Mini Cooper Works GP, which is somewhat less of a mouthful than its official title: the Mini Cooper S with John Cooper Works GP Tuning Kit.
See Mini Cooper S for sale on PistonHeads
That vast nameplate comes about because the Works GP of the time was not actually a factory model, as was its successor. In fact, all of the John Cooper Works versions of this first, R53-generation 'new' Mini were sold as upgrade packages, which were fitted to your new Mini at dealers – and the GP was no exception. It wasn't cheap, either. All in, the whole car cost around £22,000 back in 2006. Works GPs aren't quite that pricey today, but neither are they cheap. You'll be lucky to find a half-decent example for less than £10,000 while the best are around the £15,000 mark. When we looked, one ambitious chancer even had a delivery-mileage car up for £50,000.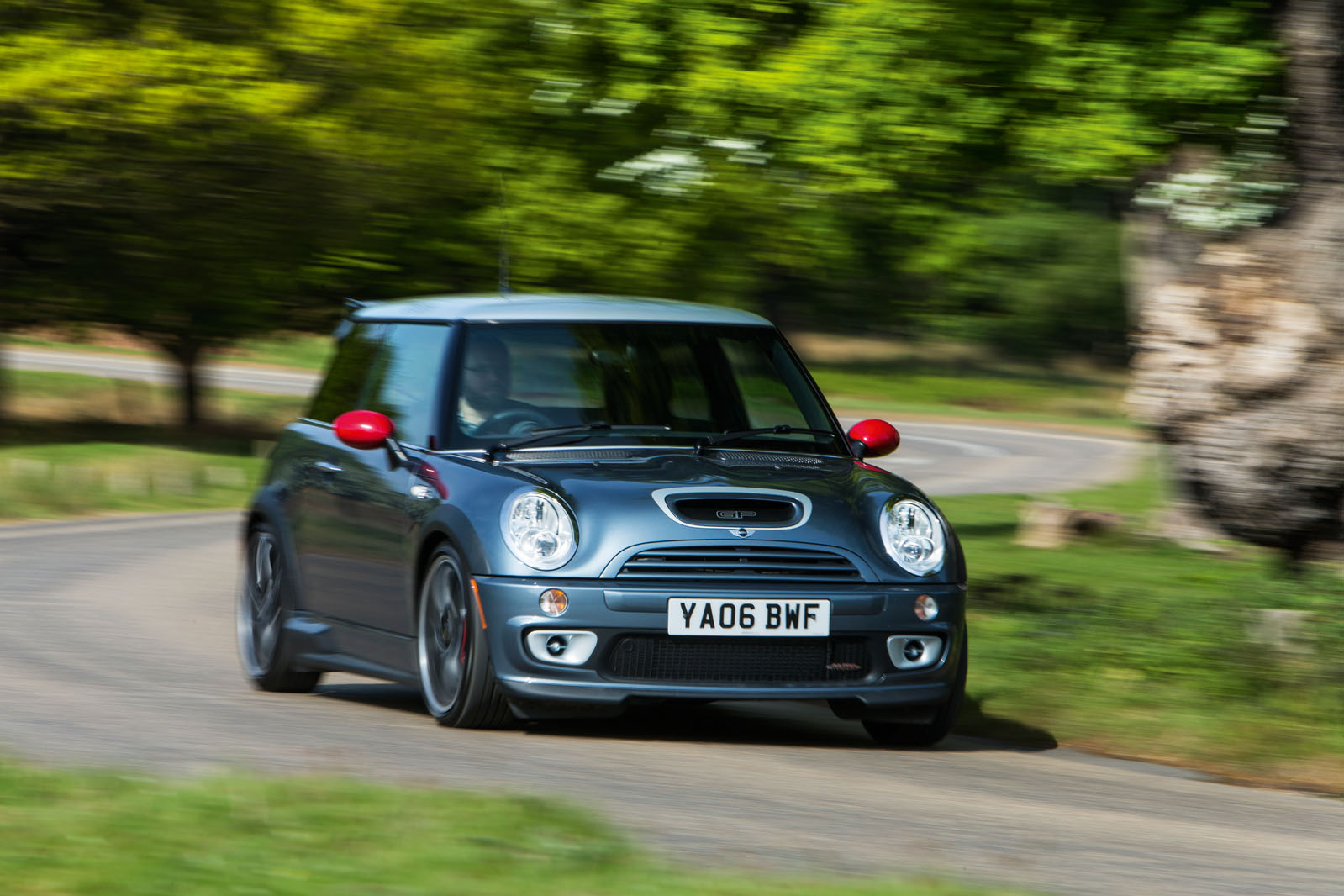 So what do you get? For starters, a pretty lairy bodykit. You also lose the rear seats, which, combined with certain other weight-saving measures, makes the GP about 50kg lighter than the 'standard' Works. Tweaks to the intercooler and engine management bring power up to 215bhp, from the Works' 208bhp, making this one of the most powerful small hot hatches of its time.
That's more than enough to make the Works GP feel properly rorty. The shove from the supercharger is instant and useful even when you're bimbling around town. The instant you flex your right ankle further, it yelps in anticipation of what's to come. Keep it pinned and the yelp becomes a glorious wail, coupled with ever-increasing thrust that turns the Mini into a properly fast car. The bulky gearlever isn't the finest thing and the change is a little obstructive, but the ratios mean you drop sweetly into the powerband for the next charge, and all too soon you're having to ease off lest you cross the border into antisociality.