Another week, yet another interesting conundrum. A youngster with a first car that is about to expire needs a solid motor to cope with their impressive weekly commute of 500 miles plus. The only issue is going to be the budget, which can't go beyond £2000. The dead commuter in question is a 2001 Renault Clio. So what should be next?
Well, insurance is always going to be an issue for a youngster, so it helps if the model is a little slow and dreary. Economy is also important because there is money to be spent on skinny jeans, burgers and mobile phone contracts. That puts diesel in the frame and this perfect storm means the Volkswagen Bora is the ideal set of post-teen wheels. I was rather taken with a £650 2001 1.9 TDI with a massive 179,000 miles, but the cambelt change happened 50,000 miles back, so it is probably due another in a year or two. One downside might well be that it is the Sport model. It isn't that sporty but it is in the description, so the insurance company may not like that.
Instead, let's spend a mere £995 and pick up a 2002 Bora 1.9 TDI SE with 128,000 miles. That should deliver a regular 50mpg. Decent spec, too. Or, if you want to be spoilt, a 2005 146,000-mile Bora 1.9 Highline with leather and the all-important full service history for just £1450.
Then there's a £700 2007 VW Jetta 1.9 TDI SE with 244,000 miles – a part-exchange at a main dealer with a full history. Just a modern Bora with a better badge but, hey, look at that impressive mileage.
But enough about booty Golfs: what else is there?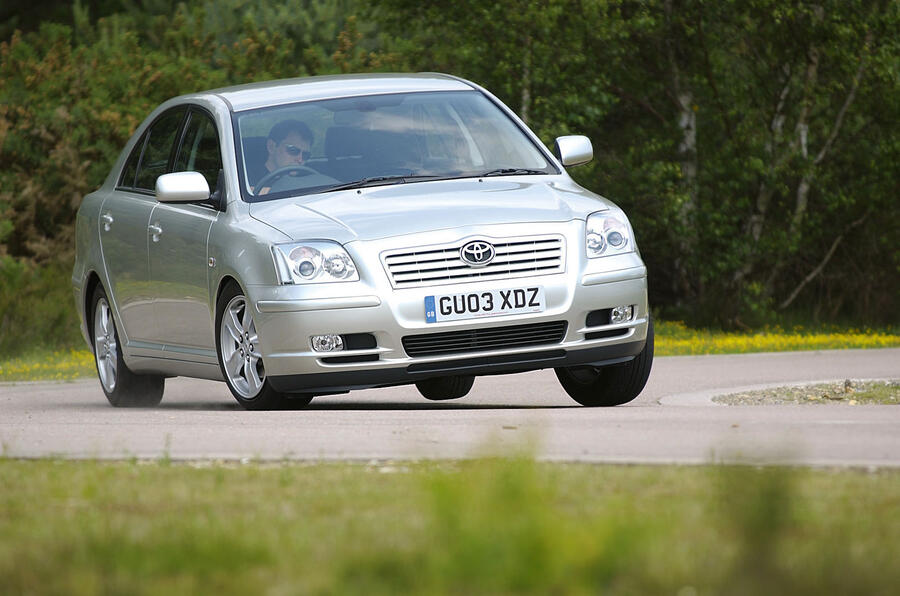 As we are solidly in saloon territory and want reliability, then a 2003 Toyota Avensis 2.0 D-4D T Spirit with 155,000 miles at £999 could makes sense. Oh, and it is a Spirit with leather, which is turning into something of a theme here with affordable oil-burning saloons.