Mercedes-Benz SL55 AMG, £9995: A 469bhp Mercedes V8 super-coupé for less than £10,000.
Despite the fact that over the next four or five years its new owner is likely to spend almost the same again running and maintaining it, it's still a mouth-watering prospect.
The 2003-reg car has done 91,000 miles and, says the seller, has full service history. That being so, it should have been serviced every 12,000 miles, and the brake fluid should have been changed every two years, the coolant every four and the transmission oil and filter every five.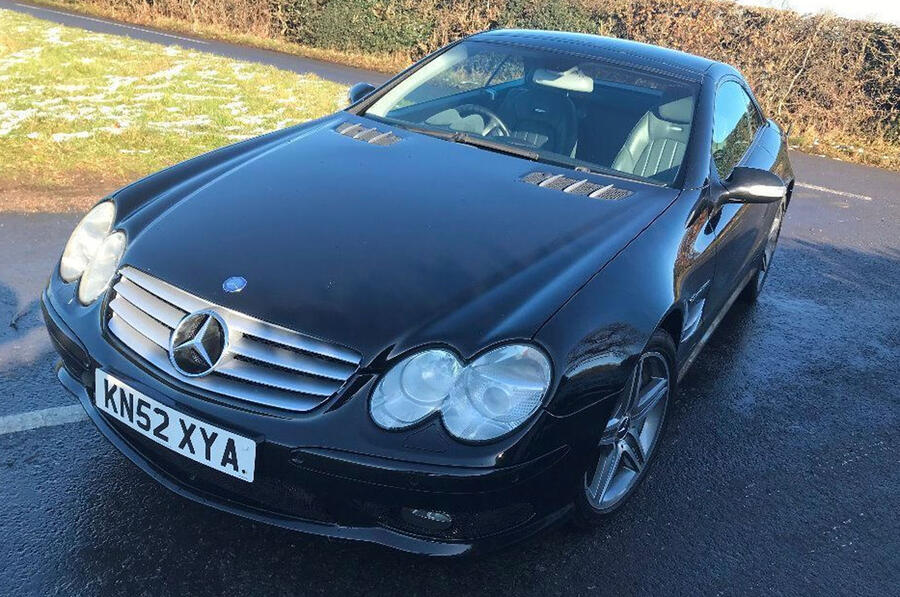 Being an SL55, it has all the 'tronics – Dist, Lingua, Park and Senso – plus Active Body Control suspension. That's a lot of pre-purchase button pushing in addition to a long test drive. The Vario roof is a nice piece of theatre but we'd check the seals to ensure water hasn't been sneaking past them into the boot, where it upsets the electric motor.
Trying not to be intimidated by the sight of that 5.4 V8 and its plumbing, we'd scrutinise the supercharger cooler for leaks. From the driver's seat, we'd check the transmission lever works smoothly. If it doesn't, the fault could lie with the plastic peg that prevents the driver selecting reverse without a foot on the brake.
The traction control, fly-by-wire throttle, electric windows and tyre pressure monitoring system can play up so we'd pay close attention to them.
The Sensotronic Brake Control system is known to pack its bags at around 100,000 miles, so we'd be keen it has a health check. So, too, the Active Body Control system. This can suffer from corroded pipes and leaky seals, which allow the hydraulic pump to run dry. Budget £1600 for that little item.