Now that right-hand-drive Ford Mustangs are on the market, is there any sense in buying the imported previous model?
You can pick up a used, low-mileage, current-generation Mustang 2.3 Ecoboost from £26,000, or a 5.0 V8 GT manual from £29,000, with the benefit of driving on the correct side of the car. That said, the last-gen model is potentially much cheaper, infinitely tweakable and, well, just so darned charismatic.
See Ford Mustang for sale on PistonHeads
Prices begin way lower than £25,000. How about £9000 for a 2008-reg 4.0 V8 Fastback? It's done 225,000 miles but has a new clutch, control arms and brakes. The work reads like a buyer's guide of things to look for when buying an S197 (the codename for this fifth-generation Mustang of 2005-2014).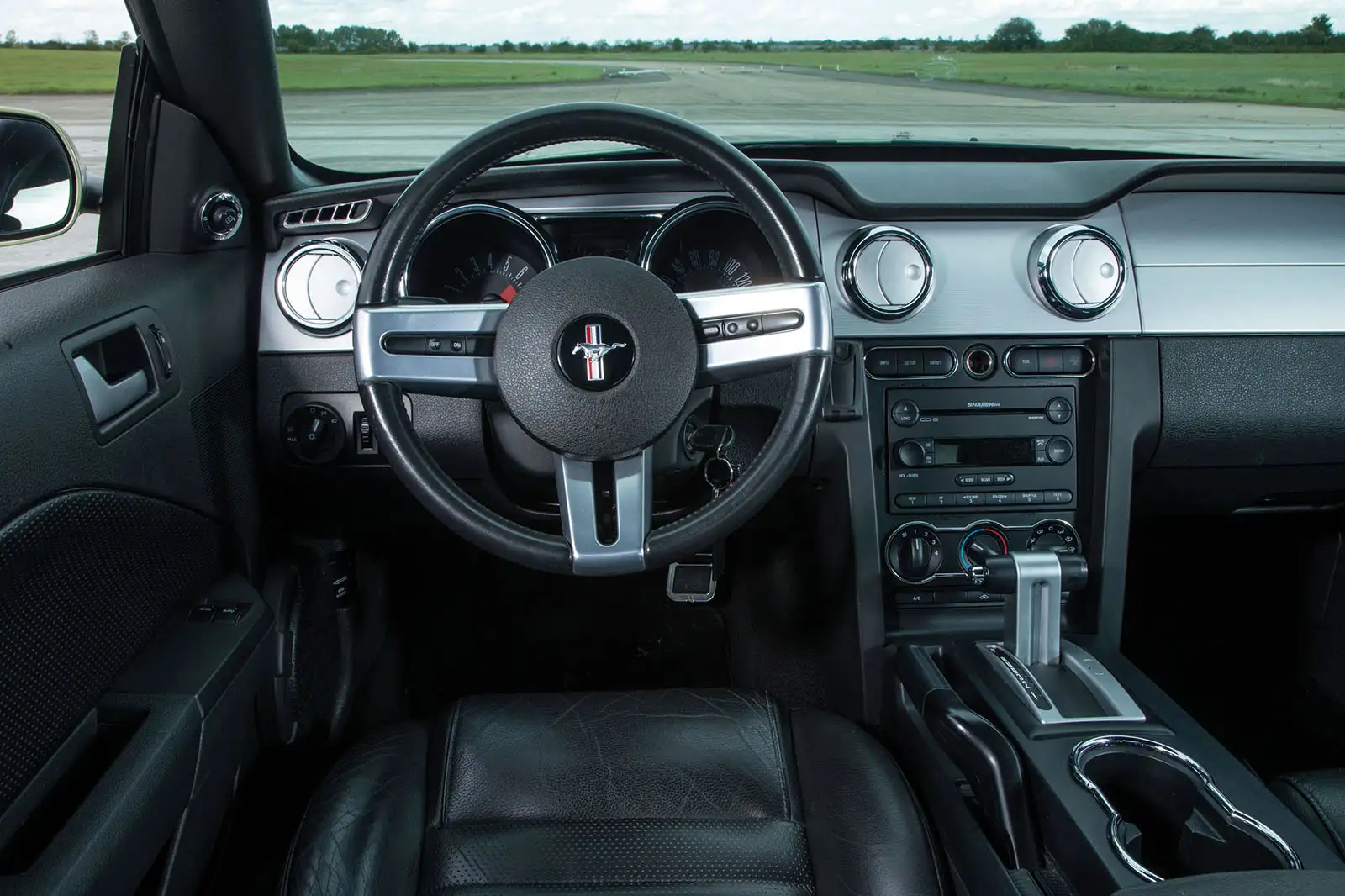 Another thing to look for is proof that all taxes and duties have been paid. The seller of the above car bought it from a US serviceman. They're allowed to import and register cars on UK plates without paying import taxes but must take it home at tour's end. However, some sell their cars to UK buyers at knockdown prices without paying the taxes, which is when Customs and Excise comes knocking...