Jaguar XFR, £9990: Where do we sign? This 2009 XFR has 90,000 miles on the clock and a full service history.
Its 20in alloy wheels are described as being in "mint condition" and it has two new front tyres and a new battery. It also has a new coolant expansion tank, a common requirement on this model.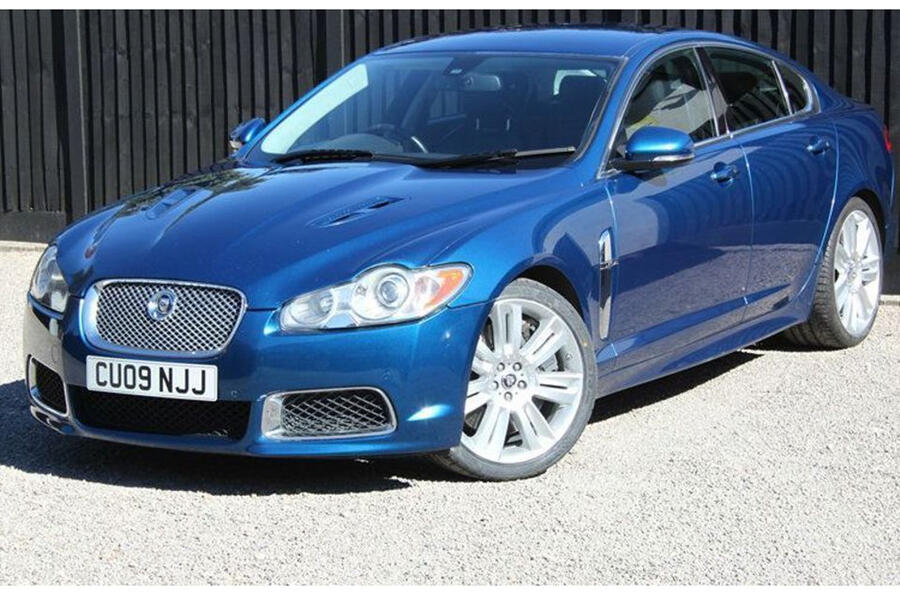 So it's set fair for some 503bhp japery, but before we slide into those black, electrically powered leather seats and turn up the volume on the upgraded Bowers & Wilkins sound system, we best do some checks.
Such as listening for timing chain rattles when cold, supercharger rattles when warm, and water pump noises and leaks whenever. (It usually lets go at 60,000 miles.) Then, at the back and with the 5.0-litre V8 engine running, we'll check the colour of the exhaust smoke: right-hand pair of pipes goes to the right-hand cylinder bank, and vice versa. While there, we'll inspect the reversing camera lead for fraying caused by the boot hinge, and the boot floor for damp.
Moving to the transmission, the ZF six-speed automatic is a tough old thing but we'll still want to see that it has had its fluid changed at 60,000 miles and that it's not leaking from the electrical connectors at the back. This car has just been serviced so the differential oil level should be fine.
In the cabin, we'll feel for damp front carpets caused by water ingress from the windscreen scuttle (it can upset the Bluetooth and touchscreen systems) and check that the air vents rotate. Then, on the test drive, we'll feel for juddering and looseness caused by tired rear upper and lower arms, and clonks caused by worn rear lower shock absorber bushes. Fingers crossed it's a good one.