Amazon, P1800, 960, 850 T5-R… Volvo knows how to make a cult hero.
But with the V40 family hatchback of 2012-19, the firm could have been accused of mislaying the recipe, although the discreetly raised Cross Country version did make an appearance in cult TV detective series Midsomer Murders.
Okay, you're not convinced, but get this: today, the V40 has a surprisingly large and loyal following among those who, we assume, are attracted by its sleek looks, deep quality and, crucially, unshowy – read: 'not German' – heritage.
On that last point, why else would someone forgo the superior driving experience and practicality of something such as the Audi A3 Sportback? Price, perhaps? True, a V40 is slightly cheaper by around £1000 and comes with a little bit more kit. In these costly times that might swing it, but we prefer to imagine Volvo's less assertive image is responsible, too.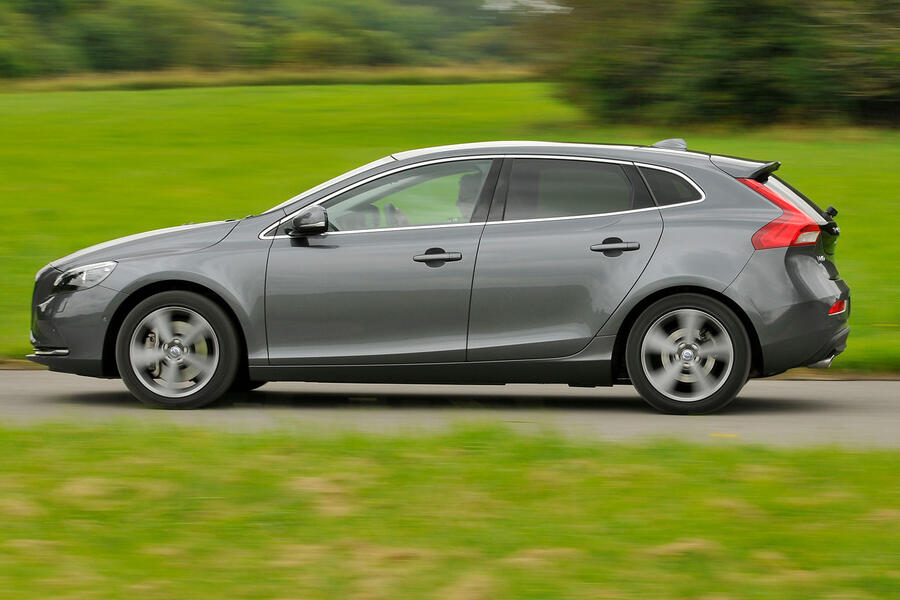 The V40 had a job on its hands when it landed a little over 10 years ago. Under the stewardship of new company owner Zhejiang Geely Holding Group, Volvo was finding its feet. Bosses wanted the V40 to make its mark on the premium end of the family hatchback market.
Being based on the Ford Focus was a good start, and until 2015 the V40 also shared that model's petrol and diesel engines, including, in the T5 version, the five-cylinder 2.5 from the Focus ST.
From 2015, Volvo began fitting its own engines. The T5, for example, gained a new, 2.0-litre four-pot, albeit one still making around the same 245bhp.
Ensuring the V40 had all the bases covered was the aforementioned crossover version, the V40 Cross Country. Riding 40mm higher and fitted with decorative body mouldings, it looked the part but is no off-roader.
Only the T5 version got four-wheel drive. It's easy to mock crossovers like it, but just look how much positive attention a Volkswagen Polo Dune or even a Rover Streetwise attracts today.