Sand L: two letters that tell the world you've made it. There have been seven generations of the Mercedes-Benz convertible, each more or less as impressive as the other, but it's the R129 generation under the spotlight here. The model was in production for a full 12 years from 1989 to 2001, and for drivers of a certain age, it sticks in the memory.
Why? Bruno Sacco's styling for a start, and then there were the engines, the advanced technology and the sheer driving experience that together propelled this legendary car into the modern age.
Click here to buy your next used car from Autocar
It was a strong seller, with the result that, today, there are a fair number on the market at prices ranging from £3000 for a high-mileage 1997 P-reg SL320 to as much as £40,000 for a 1995 N-reg SL500 with 10,000 miles on the clock. In between is a riot of 280s, 320s and 500s at all ages and mileages, and in all conditions. There's little rhyme or reason to the pricing so if you're tempted to buy one, you should look at and try as many as you can.
Increasingly, sellers describe the model as a 'classic', and one with a low mileage, no faults and in top condition may very well increase in value. However, experts we spoke to warn that rust is now rearing its head – the kind of rust you can't see without lifting carpets.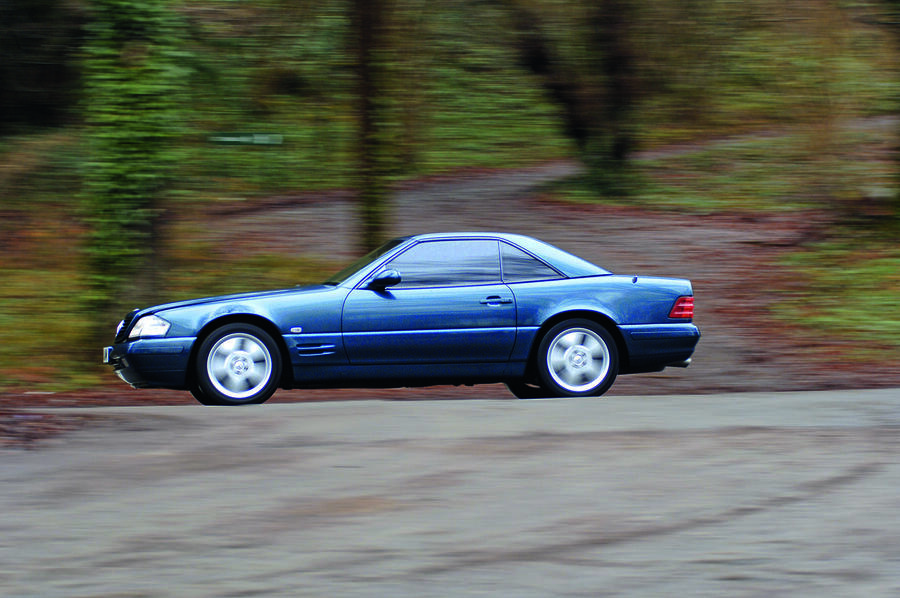 It was launched in 1989 with an automatic gearbox, gas-filled dampers, a removable hard top, a pop-up rollover bar and kit taken from the Mercedes-Benz S-Class. It's a heavy thing but the model's new engines ensured it had sufficient muscle. Depending on the model year, they were a choice of 2.8, 3.0 and 3.2-litre straight sixes producing between 193bhp and 231bhp, the latter in 24-valve, twin-cam form. Then there was a 326bhp 5.0-litre V8 and a mighty 394bhp 6.0-litre V12 (we found a 1999/T-reg SL600 with 74,000 miles and full service history for £21,950). There was also an AMG version with a 6.0-litre engine but this time a lighter V8, producing 381bhp.