Bentley Arnage

Jaguar XFR

TVR Cerbera

Range Rover Sport

Aston Martin DB7
Close
Being patriotic can easily extend to your driveway - these great British icons deserve to be driven.
1. Aston Martin DB7 (1994–2004)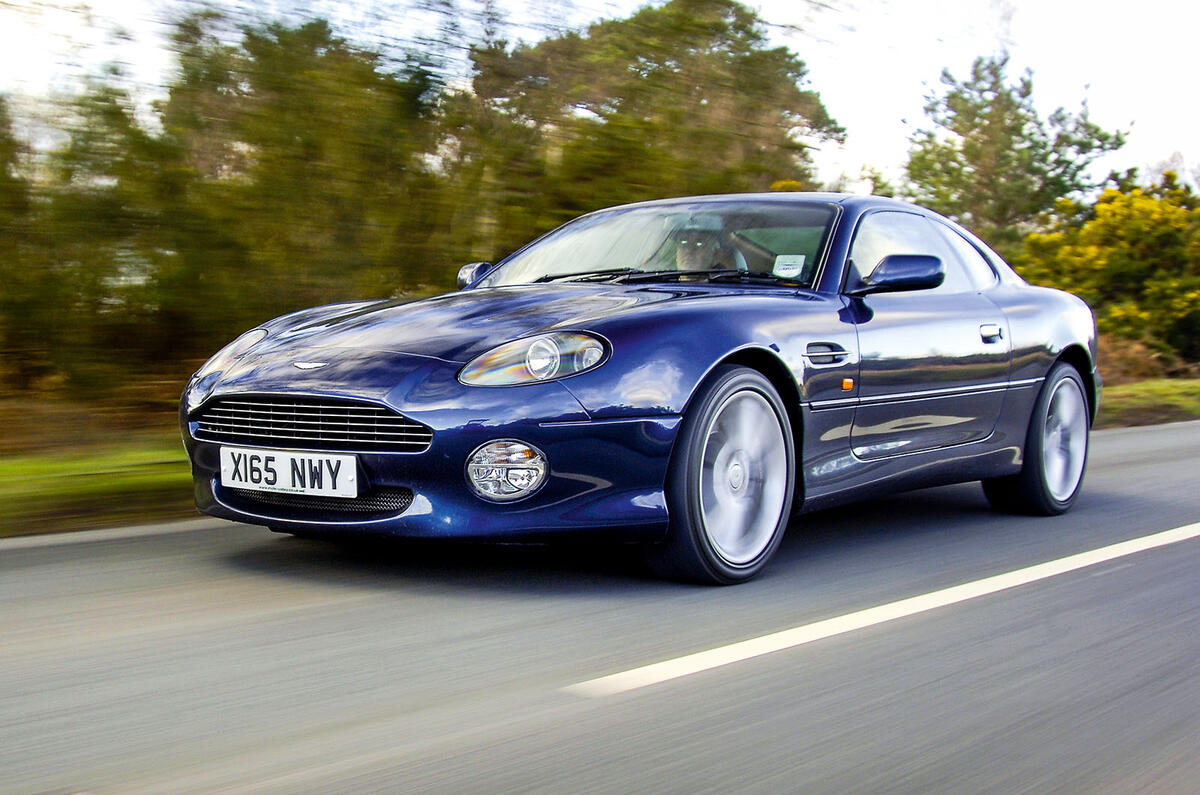 An Aston Martin is a must-have for the fantasy lottery-winning garage of many people. To see why, you need only sample the sense of occasion and touch of class that a DB7 brings.
The car's 3.2-litre straight six produces 335bhp, enables 0-60mph in 5.6sec and delivers a soundtrack to match. Grip levels are excellent, yet this is at heart a grand tourer with a silky smooth ride.
Leather and wood set the cabin ambience and the front seats offer excellent comfort and support. However, the driving position is poor and space in the rear is tight.
DB7 prices have been on the rise for a while now, but we found a 1998 model with less than 80,000 miles on the clock for just under £20k.
2. TVR Cerbera 4.2 (1996–2003)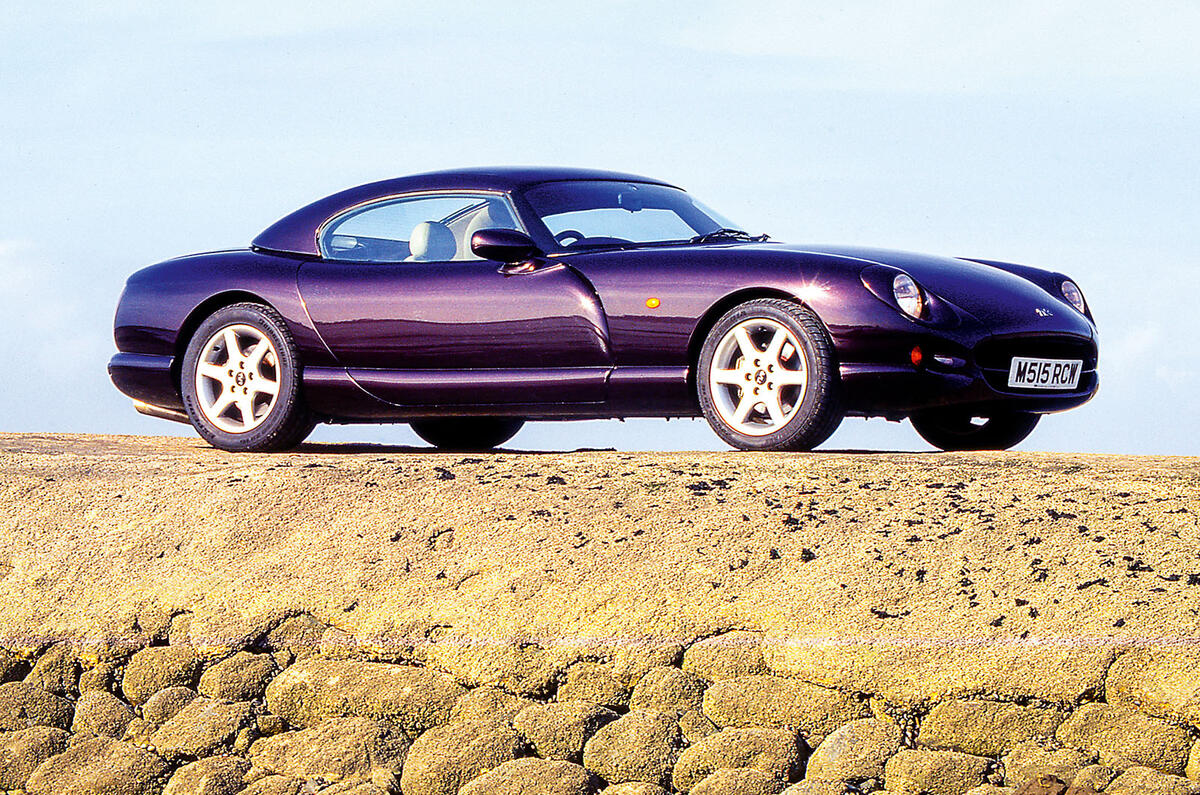 The drama with a Cerbera starts from the moment you set eyes on this elongated, low-slung sports car, which remains one of the best-looking around.
If this is your first Cerbera encounter, the intrigue continues as you figure out how to get in. There's a little door release button under the mirror. And once inside, you'll be taken by its distinctive design, low-slung seating position and letterbox view forwards.
The 4.2-litre V8 kicks out 360bhp and, aided by a kerb weight of just 1100kg, will rocket the car from zero to 60mph in just 4.2sec and on to 180mph.
We turned up a 20-year-old example that had covered just 25,000 miles and was on sale for less than £17,000.
3. Bentley Arnage 4.4 (1999–2010)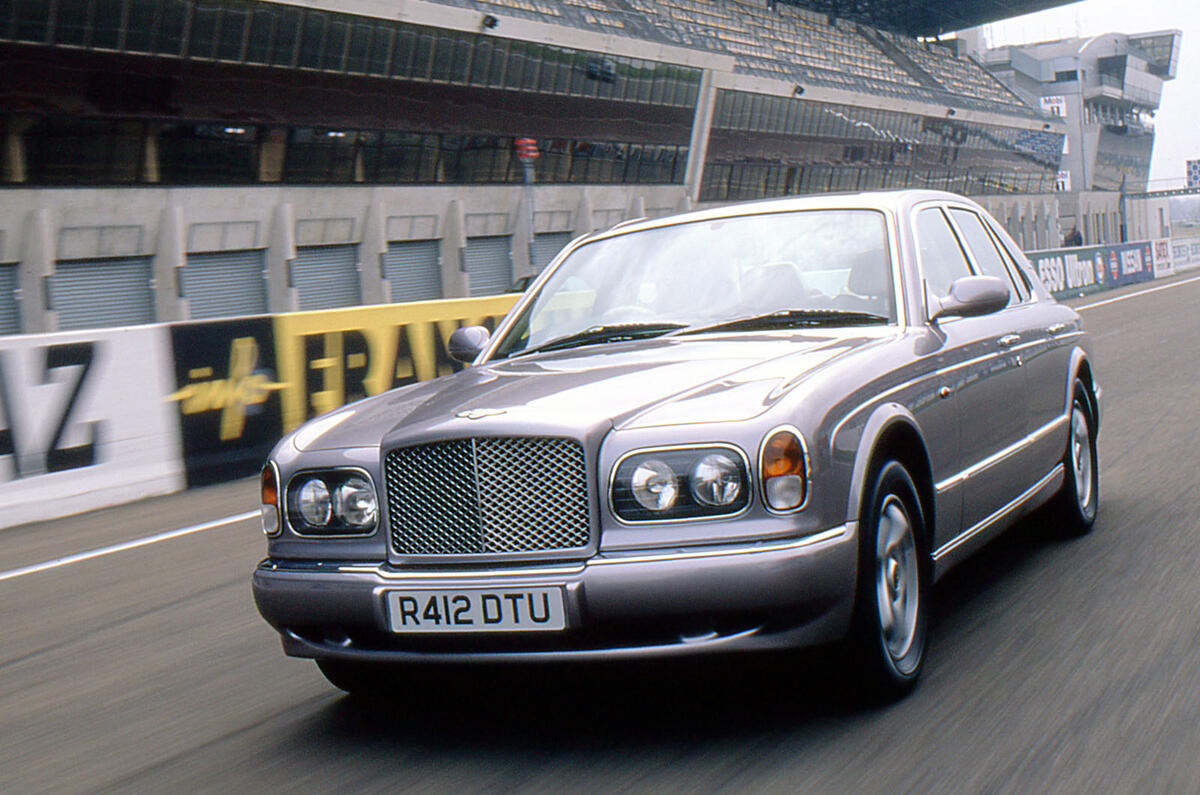 Slipping into the Arnage is like entering your favourite luxury suite at the Savoy. Milled aluminium, hand-crafted wood veneers and toe-curling lambswool carpets will have you relaxed and isolated from the outside world faster than you can say caviar and Chivas Regal.
It's not all pipe and slippers, though. The Arnage, remember, is still a Bentley and it has a stonking 4.4-litre V8 ready to surge you and your pampered guests to 60mph in 6.2sec. It'll have a go at the twisty stiff as well en route to the weekend country residence.
Grab the Coutts card and get yourself a pre-millennium model with 69,000 miles covered for the price of a Harrods shopping trip: £15,000.
4. Jaguar XFR (2007–2015)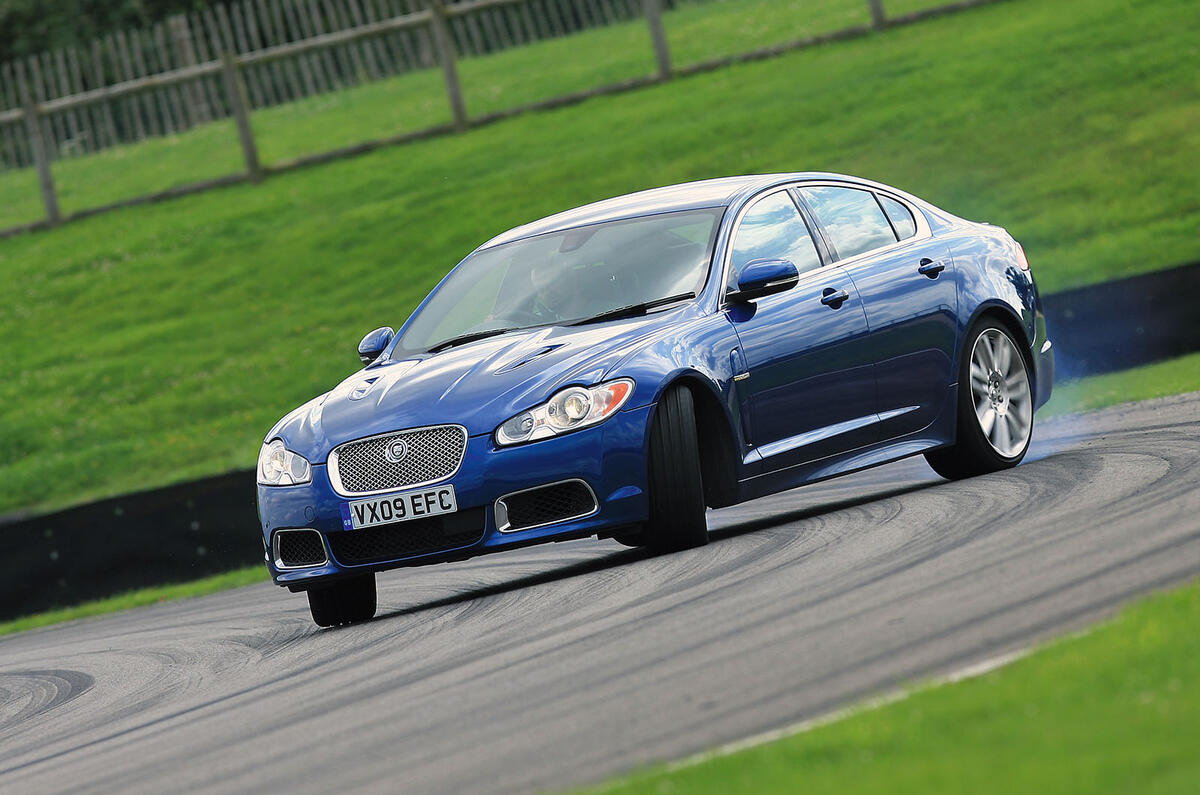 Should there be a remake of the 1980s TV show Minder, Terry McCann would be driving an XFR and exercising more than 500bhp under his right foot to get out of those tight situations. The XFR is a truly cracking car and the stereotypically plucky Brit.
It came from nowhere, on a limited budget, and proceeded to conquer the super-saloon sector, slugging both the BMW M5 and Mercedes-Benz E63 AMG right between the eyes to take class honours.
It handles sharply without ever having an overly firm ride. It looks great and its interior is eye-catching, with its rising gear selector and rotating air vents. A 2010 car with less than 70k miles can be found on forecourts from £17,250.
5. Range Rover Sport 4.2 (2005–2013)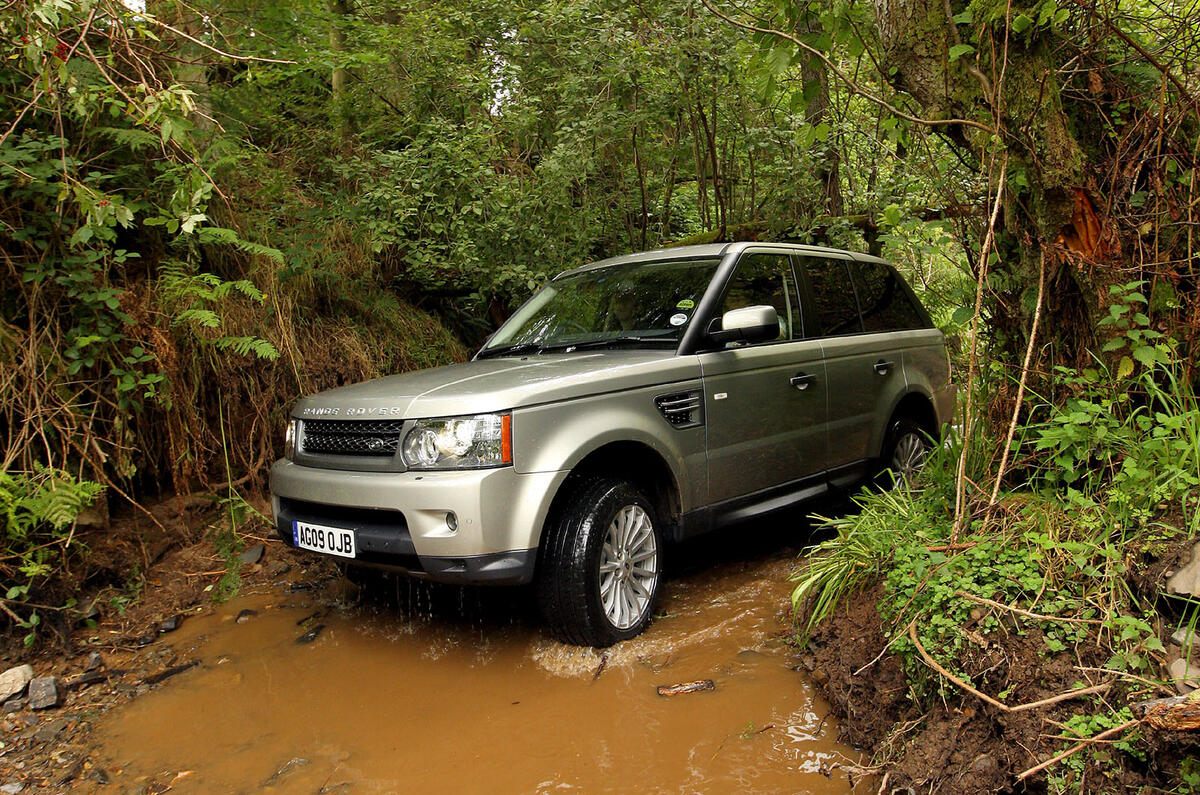 A mud-plugger is an essential resident on the in-out driveway of the British gentleman. In 2005, the Sport brought the Range Rover moniker to a new and more populous audience for the first time.
It's a car that's ready to take you on the seasonal shoots (clay pigeon, obviously) or to drop the kids at school in a fancy London suburb. It inherited its big brother's luxurious cabin, road presence and all-terrain prowess, while improving on-road handling manners, even if the 'Sport' badge remains slightly misleading.
The supercharged 4.2-litre V8 suits the sporting pretentions and, with 385bhp on tap, gets the high-riding beast to 60mph in a little over 7.0sec.
A 2007 HSE with 69,000 miles covered is typically just £11k.
Matthew Griffiths