It's been another hectic 12 months for Autocar's duo of staff photographers, Stan Papior and Luc Lacey. They've split their time between foreign launches, Autocar's famous road test at Millbrook and some of the tastiest group tests on UK roads.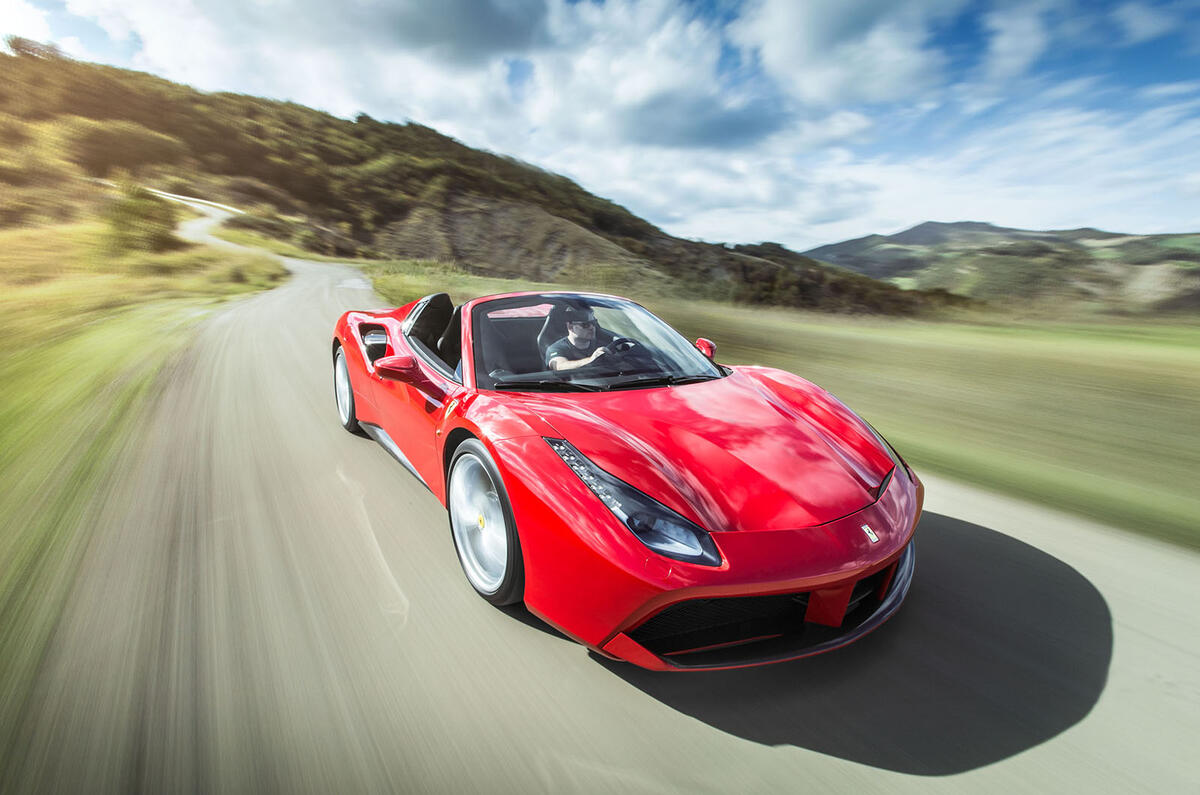 "It doesn't get much better than seeing 'New Ferrari, Italy' in the photographers' diary with your name on it," says Lacey - and he picked the rig shot of a 488 Spider, above, as the standout image from his trip.
Lacey also caught this twin drift shot of the BMW M4 and Lexus RC F during a gorgeous sunset, after foul weather earlier that day. "With cars coming straight for you at 60mph-plus, it's nice knowing your colleagues are on their game," he says.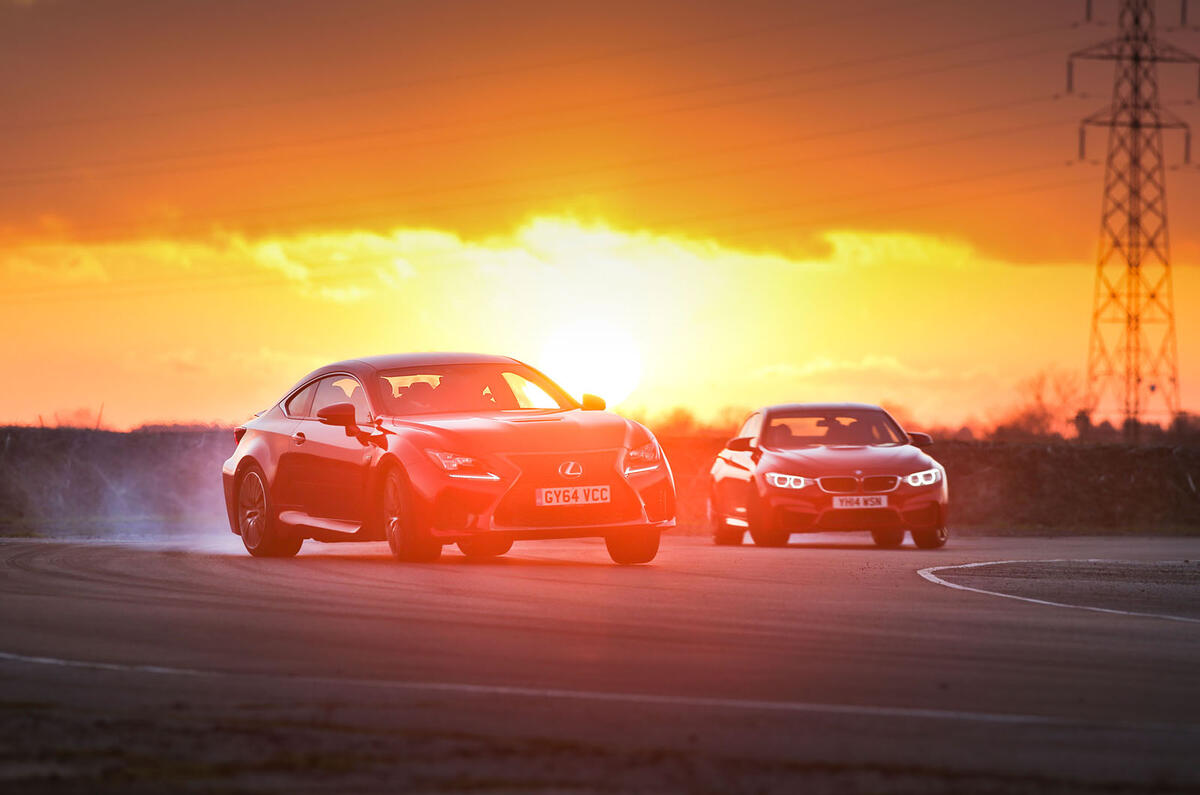 Stan Papior's static shot of the Ferrari F355, Honda NSX and Porsche Cayman GT4 was taken at a location he's used a million times before - but it shows what can be done when you use the shape of the cars to form the image.
Papior also picked out a muddy explosion of a shot in his highlights; "This was taken on a stage of the Baja Portalegre 500, an event where Mitsubishi was shaking down its PHEV as part of its preparation for the Dakar," says Stan. He also snapped the Porsche 911 Carrera 4 GTS and Bentley Continental GT V8 together for a 'new versus used' feature, and employed one of the car photographer's tricks of the trade. "Although it looks like they're doing 100mph, the cars were, in fact, going at walking pace," he says. "But using a rig and a slow exposure, you can get the look in only 20 metres of road."