Volkswagen has unveiled a concept of its upcoming Tarok pick-up truck in Brazil. 
The four-wheel drive, mid-sized utility vehicle is expected to be released to the Brazilian market soon, with other markets to follow. It's not currently destined for Europe, but is said to have potential as a vehicle "suitable for other regions".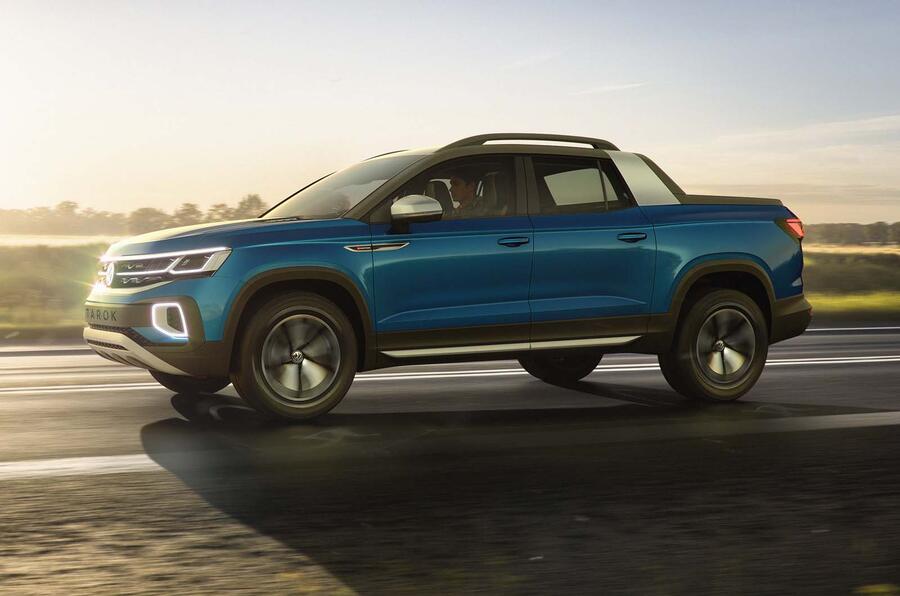 Measuring five metres in length, the Tarok will sit below the Amarok in Volkswagen's line-up of commercial vehicles. Styling elements such as a roof bar, rear-mounted LED lighting strip and contrasting trim details make the Tarok more consumer-friendly than the larger, more utilitarian Amarok.  
The Tarok's load-carrying ability is enhanced by a collapsible bulkhead panel, allowing lengthy items to extend into the back of the cab.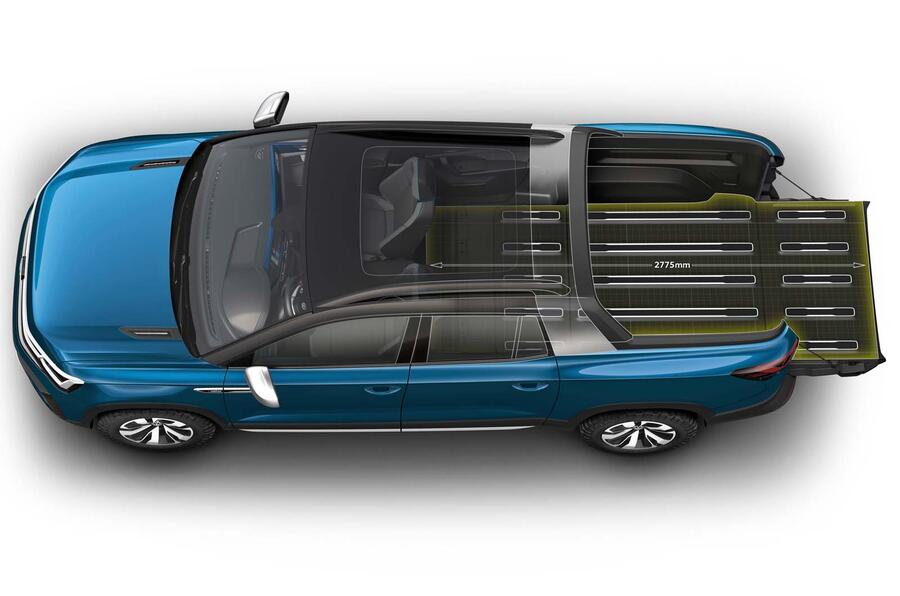 The interior of the five-seater pick-up is similarly adapted for private use, featuring Volkswagen's infotainment system, digitally-controlled air conditioning and colour-coded trim panels.