The Volkswagen Up has been taken off sale in the UK, 12 years after it launched, as the company prepares to end production for good by the end of 2023.
In an official statement supplied to Autocar, the brand said: "Production of the Up and the e-Up at the Volkswagen plant in Bratislava will come to an end in the fourth quarter. Therefore individual configuration of the vehicle (on the UK and German websites) will no longer be possible. Customers can still contact their local Volkswagen retailer for information about pre-configured cars remaining in stock."
The Up first went on sale in 2011 as the successor to the Volkswagen Fox. It was one of the cheapest cars on sale, priced from £8256, although its starting price later increased to more than £15,000.
It has been offered with a variety of powertrains over its 12-year production run. At launch, it could be selected with a 1.0-litre three-cylinder petrol engine producing either 59bhp or 74bhp. A facelift in 2016 brought more power with the introduction of an 89bhp turbocharged variant.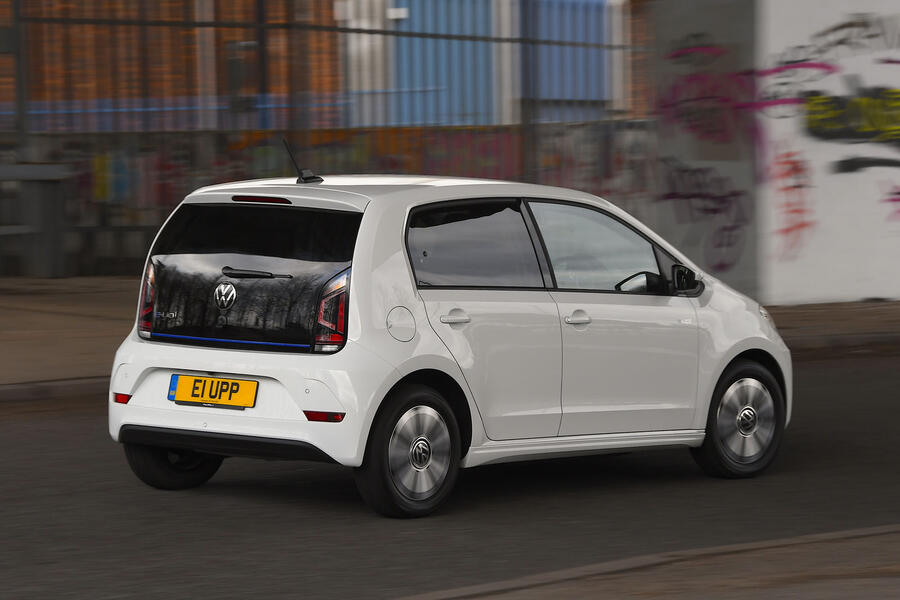 The electric Volkswagen e-Up was introduced in 2014 with an 18.7kWh battery and 93 miles of range, but it was upgraded with a 32.2kWh battery in 2019, which boosted the range to 161 miles. This surpassed newer rivals, such as the Mini Electric and Honda E.
The decision to axe the tiny Up comes nine months after the retirement of the hot Volkswagen Up GTI from sale. The GTI arrived in 2018 with 113bhp, a sportier design and a six-speed manual gearbox.
It was removed from sale in January this year. Volkswagen claimed this was a temporary move, due to demand outstripping supply, but it was never put back on sale.
The Up was part of the Volkswagen Group's New Small Family (NSF) vehicle series, along with the Seat Mii (on sale until 2020) and the Skoda Citigo (until 2021).