Vauxhall is continuing to study the GT coupé concept for future production, but its design cues are most likely to first be seen on next year's all-new Insignia.
The low-slung, rear-drive GT won critical acclaim for its sporty proportions, flowing surface design and unfussy interior, but its rear-drive layout has posed problems for Vauxhall engineers searching for a suitable production platform.
"We're still looking at it, but for production we have a very busy next few years and making a small coupé a priority will be difficult," said Vauxhall managing director Rory Harvey at the Goodwood Festival of Speed.
According to Vauxhall design chief Mark Adams, the GT's flowing body and detailing, such as the front grille, are most likely to "inform other production models".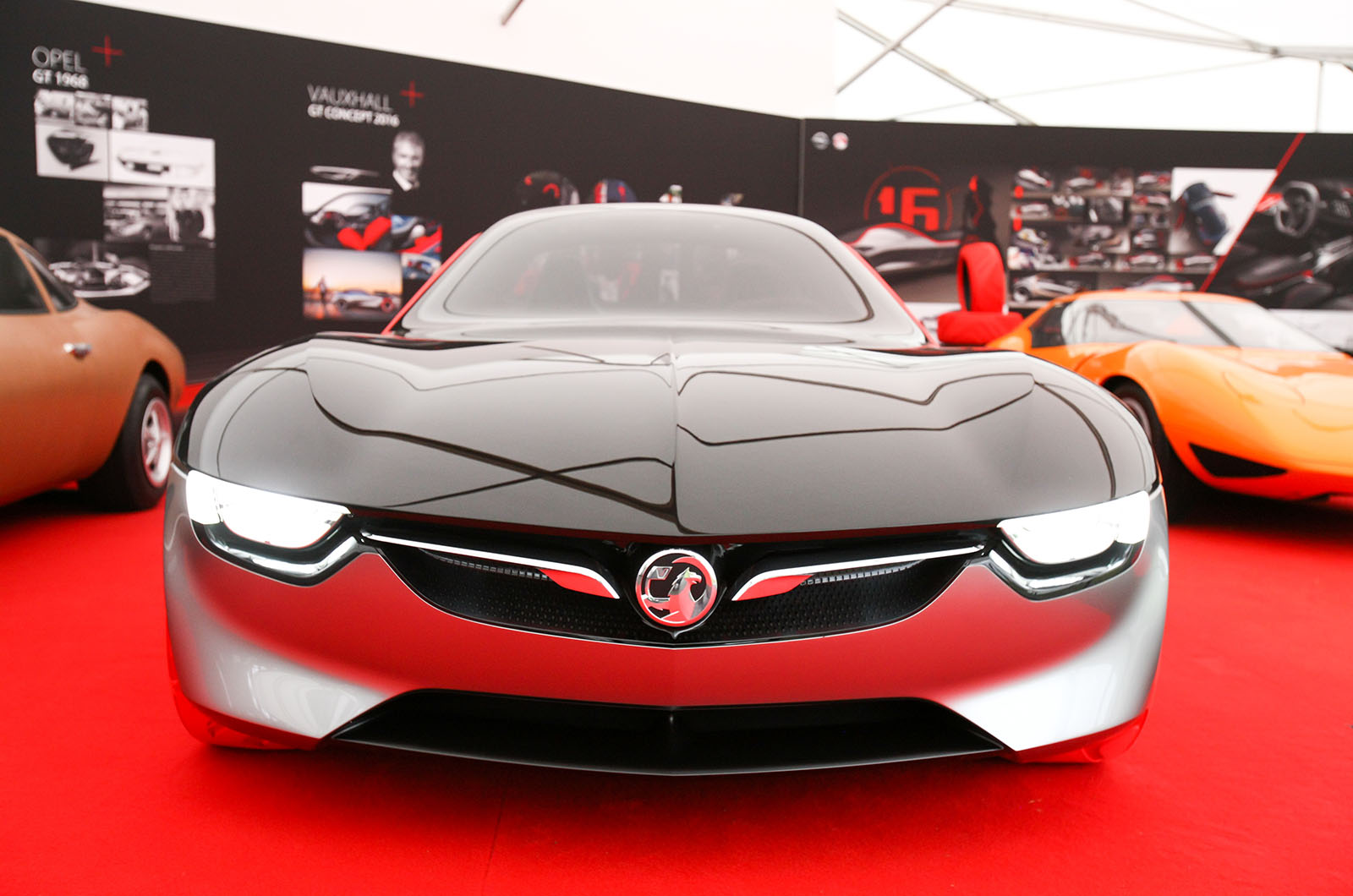 Vauxhall's next new model is the Insignia, due to be unveiled at the Geneva show in 2017, and likely to first be revealed late this year.