Vauxhall has given Autocar fresh insight into the most significant new car the British brand will bring to market in a generation: the pure-electric Corsa-e.
With deliveries starting in April, prices from £26,490 and a WLTP-certified range of 205 miles, the Corsa-e will be assembled on the same lines as petrol and diesel variants at the Zaragoza plant in Spain, where the regular Corsa has been built since the first generation was launched in 1982.
The lithium ion battery pack, consisting of 80 modules made up from 216 cells supplied by Chinese firm CATL, is currently produced at the PSA Group's plant at Vigo, north-west Spain. However, PSA acquired Vauxhall and Opel in 2017 and there is now talk of repurposing Opel's Kaiserslautern manufacturing facility in southwestern Germany for full-time battery production.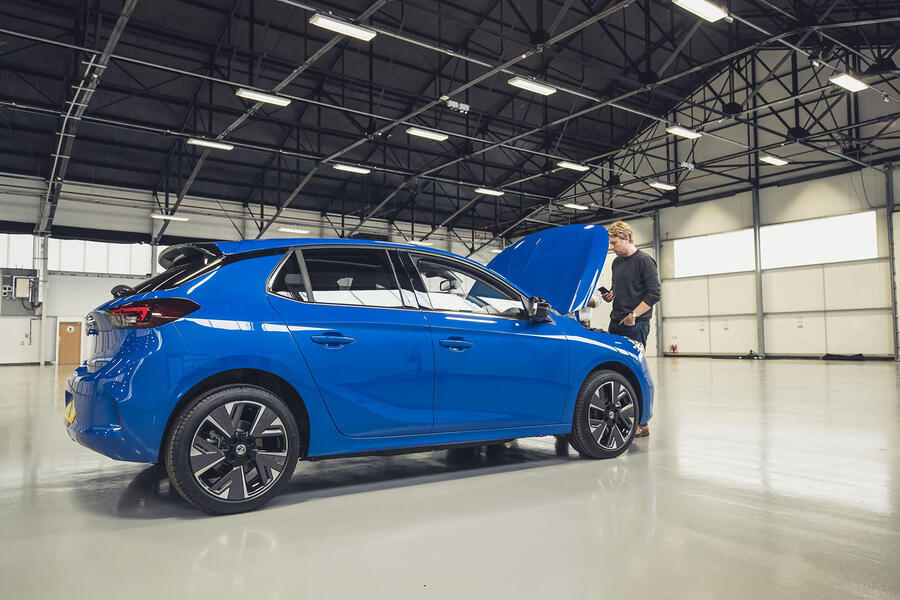 The broad strategy is to offer electricity as simply a third powertrain option for Corsa customers unfamiliar with the new technology. As such, the Corsa-e will look and feel similar to its petrol and diesel range mates. PSA's CMP platform has duly been designed to help mitigate the usual EV drawbacks.