Somewhere there's a parallel universe in which the new Vauxhall Corsa is already on sale, based on General Motors hardware, and GM Europe's engineers are getting some sleep.
It's a universe where PSA – already owner of Peugeot, Citroën and DS – thinks GM is getting the best out of Opel and Vauxhall, its European brands, which return a profit once every decade and a half. And it's a universe where GM Europe thinks that kind of return is fine, too.
In reality, though, in 2017, PSA thought Vauxhall and Opel could do better, so wanted to buy the two brands. GM clearly thought they couldn't, so was happy to sell. Which gave PSA two options: finish developing the Corsa and pay GM a licence fee to continue using the hardware underneath it. Or chuck the whole lot out and start again from scratch. It chose the latter.
Two years on, then, here's the new Corsa, still wearing its development togs, because its engineers are shoulders deep in a massively shortened development cycle, using PSA's Compact Modular Platform (CMP) architecture as a basis.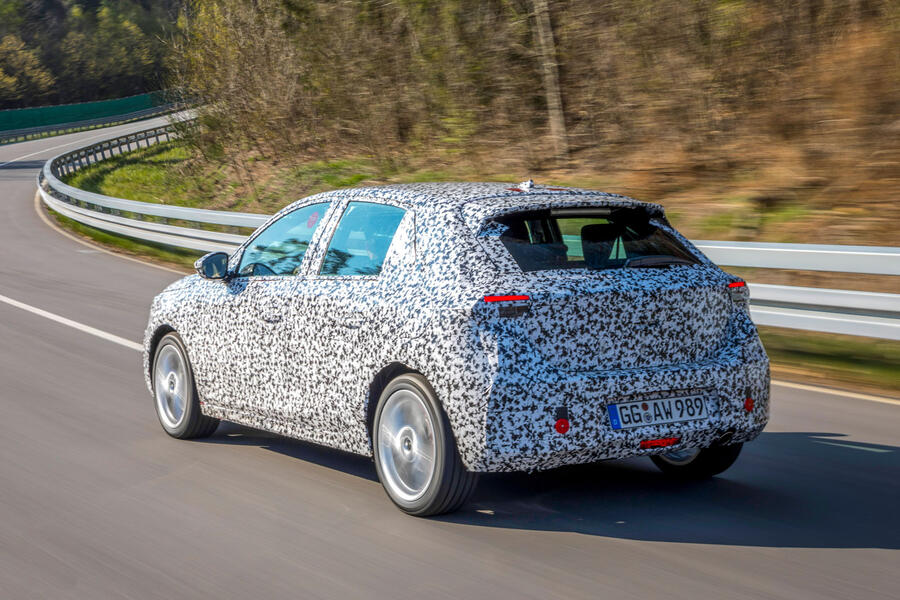 The old Corsa was cancelled at the end of 2016 and work on this car started in earnest at the start of 2017 – before PSA's takeover was announced but when the management knew it was coming.
The finished car will be in showrooms before the end of the year, which means it has been less than three years from conception to cars arriving in dealerships.
It's the short timescale that has proved "the biggest challenge" in developing this new supermini, according to Jose Luis Perez-Freije, the Corsa's programme engineering manager. There are no carry-over components between GM Corsa and PSA Corsa, although "there were similarities in wheelbase and height and hip point", says Perez-Freije, "which was quite lucky".