Toyota is switching the focus of its hydrogen fuel-cell technology development from passenger cars to commercial vehicles.
Technical chief Hiroki Nakajima confirmed the change in approach at the Tokyo motor show.
The Japanese firm has long been a pioneer of FCEV technology, most notably with the Toyota Mirai, but wider uptake of hasn't materialised, partly due to the complexity of setting up a network of hydrogen fuelling stations.
"We have tried Mirai but not been successful," said Nakajima. "Hydrogen stations are very few and difficult to realise, so Mirai is smaller [in volume]."
However, commercial vehicles are considered far more suitable for hydrogen, not only due to the unsuitability of batteries to power them (due to the size and weight that would be needed) but also the ability to set up a more controlled fuelling network.
"For mid-size trucks, it's easy to deliver [a refuelling network] as it's mainly A-to-B" for journeys, said Nakajima. "Huge numbers of trucks go from A-to-B so you can operate stations with more stability. Commercial vehicles are the most important area to try and proceed on with hydrogen." Pick-up trucks also offered a potential use for hydrogen, said Nakajima.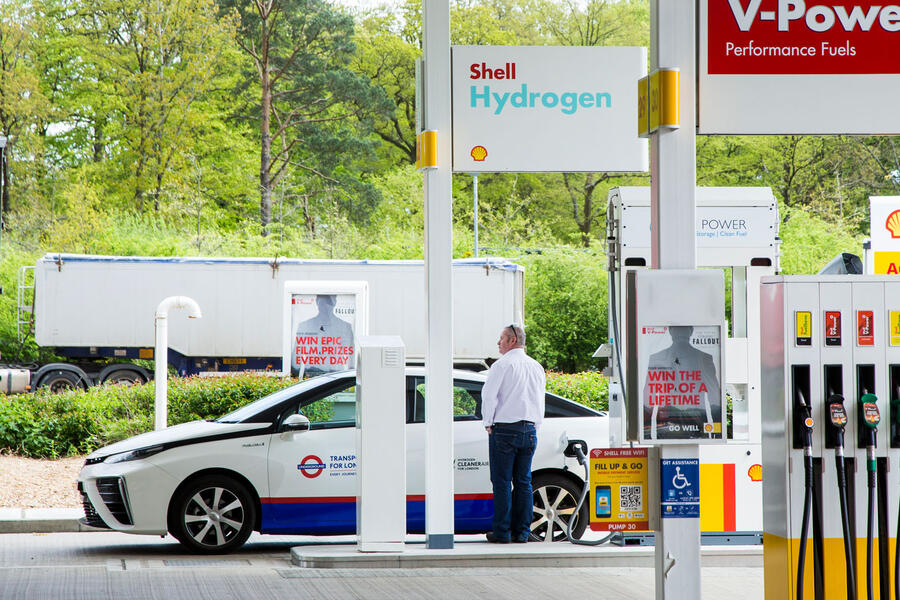 However, Nakajima said Toyota "did not want to give up on [hydrogen] passenger cars" and was looking at ways to downsize components including the fuel cell stack and the tanks in order to make it applicable to different types of cars and broaden its appeal. "We are looking to downsize the hydrogen technology in passenger cars," he said.
The latest-generation hydrogen fuel cell in development is said by Toyota to half the cost of the current generation cell, while also improving durability to two and a half times that of a diesel engine. It also improves efficiency by 20%, something hugely significant in lowering fuel costs for commercial vehicles.
This new cell has been created with commercial vehicles in mind, but a half-size cell is also being developed to keep the technology open to cars still. Toyota is also exploring non-automotive applications for these smaller cells, including in the construction and medical industries.