Renault has unveiled the Morphoz, a shapeshifting concept designed to act as both a city car and a long-range cruiser – as well as providing a foretaste of its forthcoming Renault Kadjar-sized electric crossover.
The Morphoz is intended as an urban family car for 2027, with its modular design allowing one vehicle to serve multiple functions. But more significantly, underneath that conceptual tech, the car is built on the Renault-Nissan-Mitsubishi Alliance's new CMF-EV platform, which will be used for Renault's first electric crossover, due later this year.
Gilles Normand, Renault's senior vice-president of electric vehicles, said elements of the Morphoz's design will be used in the forthcoming production crossover and further models will be built on the platform.
Normand told Autocar: "Morphoz is a concept, but what has been expressed by the styling department in some areas is a reinterpretation of what they intend for future production models.
"Let's say you can't take it for face value, but it's definitely the direction where we're going. Some of the features, such as the configuration and roominess, are going to be of major value for cars based on this platform."
The adaptable CMF-EV skateboard chassis pushes the wheels to the corners, with Renault saying the 'streamlined' design of the underfloor batteries enables it to sit lower to the ground. It is designed to adopt differing motor and battery set-ups and the packaging benefit of the smaller motors enables greater interior space.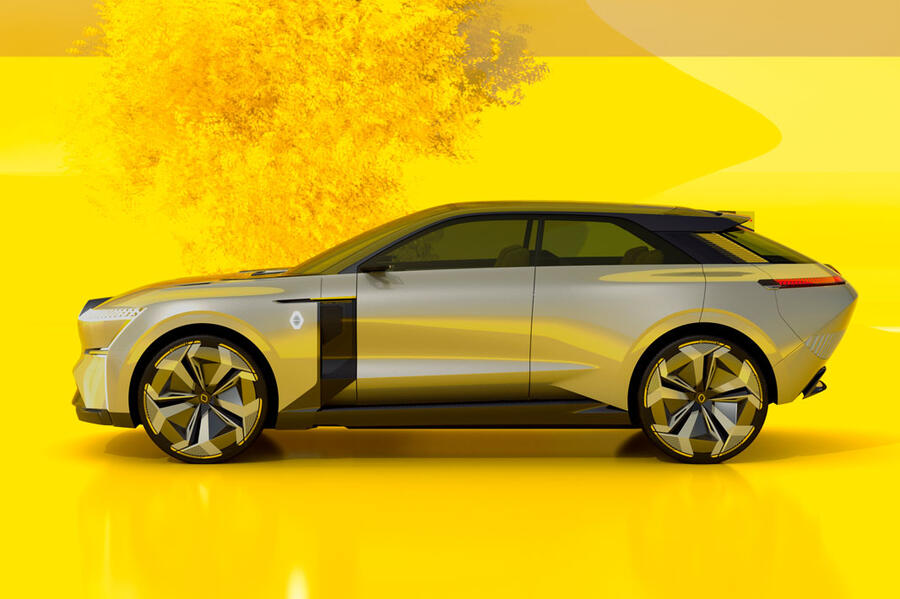 Normand said the platform is designed for cars in the "B+ and C+" segments, which will sit above the Renault Zoe and new (but not-for-UK) Twingo ZE in Renault's EV line-up.