The Range Rover Velar will be reinvented as a slick, luxurious electric SUV, targeting the upcoming Porsche Macan EV with vastly improved endurance, performance and practicality.
It will be the first of several new electric Land Rover models to run down the firm's revamped production line in Halewood, Merseyside, followed soon after by EV successors to the Range Rover Evoque and Land Rover Discovery Sport.
Work to convert the factory into an EV production facility will get under way next year and the electric Velar is expected to enter production before 2025. Until recently, the future for the Velar had been unclear.
Launched in 2017 as a Macan rival, the luxury crossover initially sold strongly but was deprioritised as JLR shifted focus to the more profitable Range Rover and Defender when the semiconductor crisis hit in 2021. In the 12 months to March 2023, it was the second-slowest-selling Land Rover, ahead of the Discovery, with 29,845 units sold.
While the cheaper and more popular Discovery Sport and Evoque were confirmed to go electric more than two years ago, the firm had given no indication that the Velar would return for a second outing until a wide-reaching company update in March revealed at least three new EVs will be built at Halewood, one of which will be the second-generation Velar.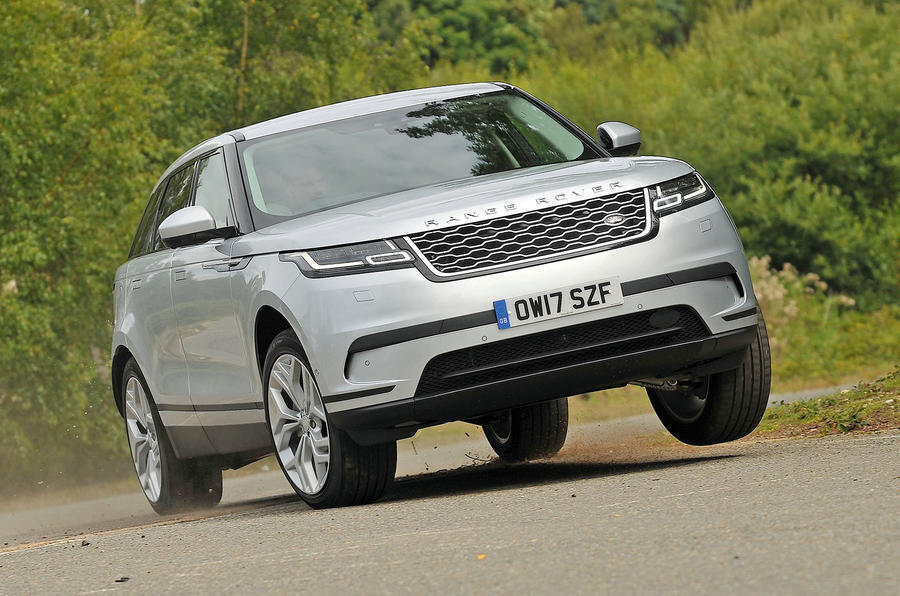 Today's Velar is closely related to the Jaguar F-Pace and is built alongside that car in Solihull. As well as being produced at a new location, its successor will swap from the familiar D7 architecture onto a completely new platform called EMA.
First announced in 2021, this new skateboard platform – conceived to accommodate the smaller Land Rover models – was originally set to be capable of hosting hybrid powertrains in addition to pure-electric systems, but it has now been confirmed the Velar, Evoque and Discovery Sport successors will be electric only.
Details of its technical makeup and capabilities are closely guarded, but the EMA is likely to be a more overtly 'road-focused' proposition than the MLA structure that will underpin electric derivatives of the full-sized Range Rover and Discovery.