Porsche has previewed a radical change of direction for its dedicated sports cars in the electric era, with the recently revealed Mission X and Vision 357 concepts giving clues as to what to expect.
Head of advanced exterior design Ingo Scheinhütte said the styling of upcoming Porsche sports cars "must be an evolution" that respects the German firm's heritage, as evidenced by the radically different concepts, which will also have an influence on upcoming saloons and SUVs.
Autocar recently spoke to Scheinhütte to discover how Porsche's latest concepts could shape its future electric production cars.
Which elements of the Mission X electric hypercar and 356-inspired Vision 357 concepts will we see on production cars?
"You bring all the ideas to a concept, but you have to see how they develop. Some elements are essential for our brand ID, like the continuous light arch – and on the Mission X, you see a development of that. Instead of just having a light bar, it now has the Porsche logo integrated into it. I'm confident this is something we will see in production.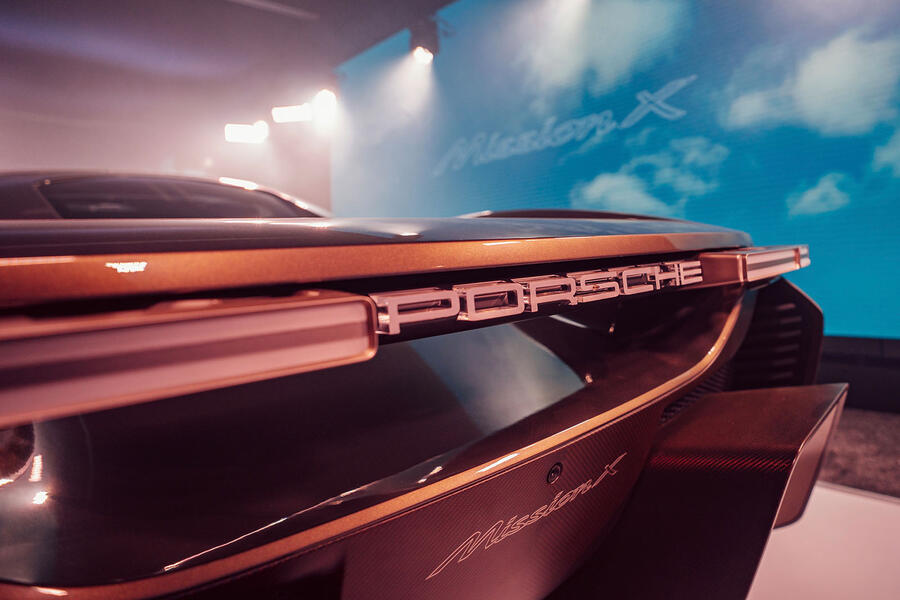 "The two concepts are very different in the way they are designed. The 357 is a love letter to the original Porsche shape, while the Mission X is a development of the Porsche design language."
Can this design approach work in other segments?
"The more you go into the limousine segment and SUV segment, the less 3D shapes you can play with, so [sports] cars are kind of our blueprint that we try to take and adapt to our SUVs.
"Some things work, some things don't. On the 357, there is a crease on the side, and usually Porsches are very round. This time, we tried to give it a bit of an edge and a corner, even bring the corner around the whole car. I think we could apply that to our SUVs."