The Porsche Macan Turbo is now available with a new Performance Package that ramps its power output up by 40bhp, to a total of 434bhp.
The car's twin-turbocharged 3.6-litre V6 engine has also gained 37lb ft of torque, bringing its total to 443lb ft and enabling the hot SUV to sprint from 0-62mph in 4.4sec.
Not only is this 0.4sec faster than a regular Macan Turbo, it's two-tenths of a second faster than a Porsche 911 Carrera can manage.
The Macan Turbo's performance has also been made more accessible thanks to a wider peak torque window – the headline figure arrives at 1500rpm and remains until 4500rpm – while top speed has grown from 165mph to 169mph.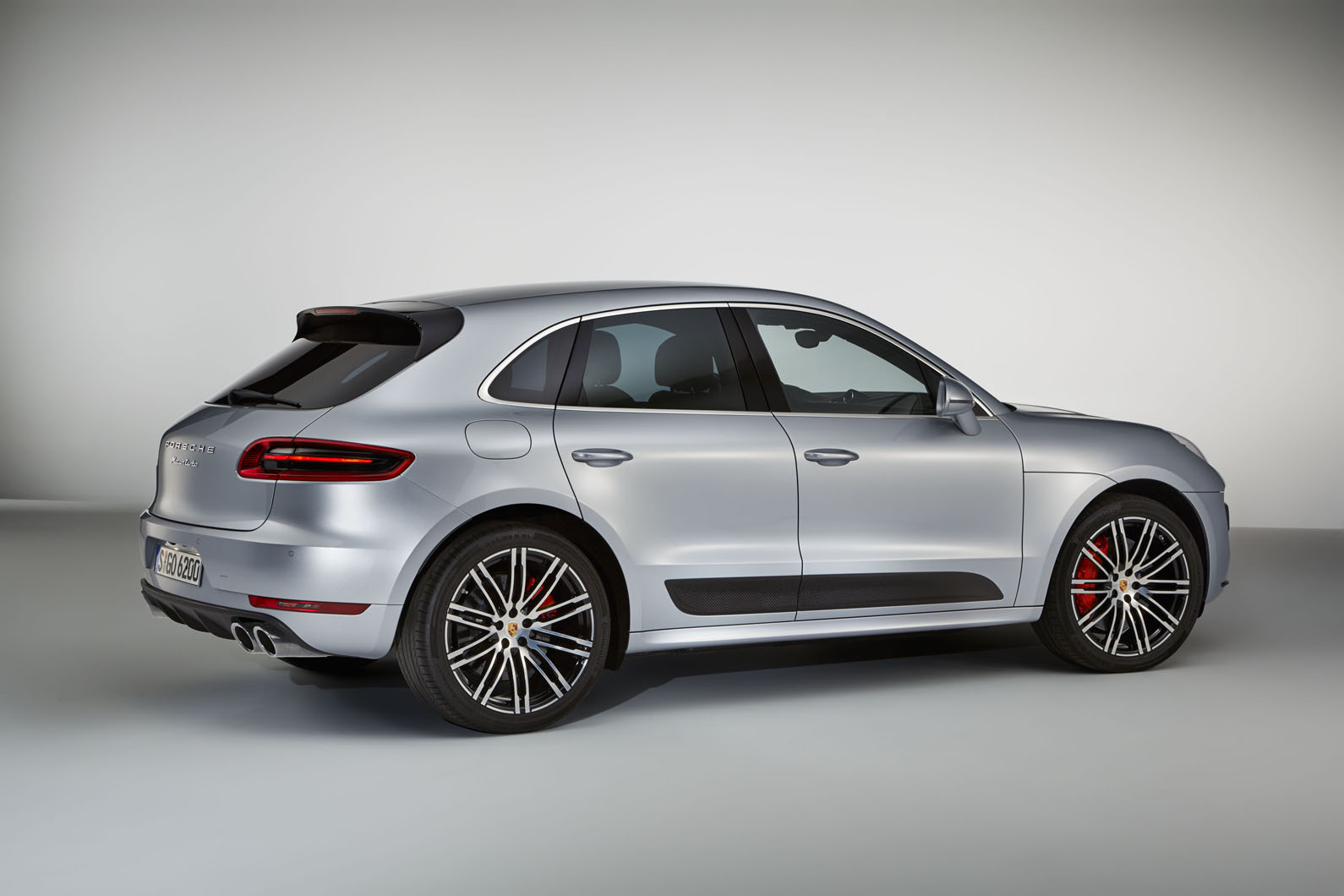 Along with the added potency, Performance Package-equipped Macan Turbos also gain a new sports exhaust system and a 15mm lower ride, due to bespoke chassis settings for the car's Active Suspension Management (PASM) system.