Chinese EV start-up Nio has secured a key deal to build an advanced self-driving car using technology developed by Intel's Mobileye division – but the firm is still searching for new funding to meet its ambitious growth plans.
Nio, which currently offers a range of electric SUVs in China, has agreed to construct a new car featuring level four autonomous systems – which allow for hands-off driving – designed by Mobileye. The Israeli firm, which tech giant Intel bought for £11.8 billion in 2017, has developed a range of sensors, radar and software systems for self-driving cars.
Nio wants to use the Mobileye system in its next-generation battery-electric vehicle platform and has begun initial engineering work on the project – with crash simulation work being undertaken at Nio's Oxford engineering centre.
But the firm is unlikely to be able to begin detailed design work and production engineering until it has secured new funding. Nio, founded in 2014 by Chinese entrepreneur William Li, is listed on the New York Stock Exchange. In the run-up to flotation in mid-2018, Nio lost £385 million, and after a recall hit sales of the ES6 and ES8 SUVs this summer, it recorded a further £355m loss.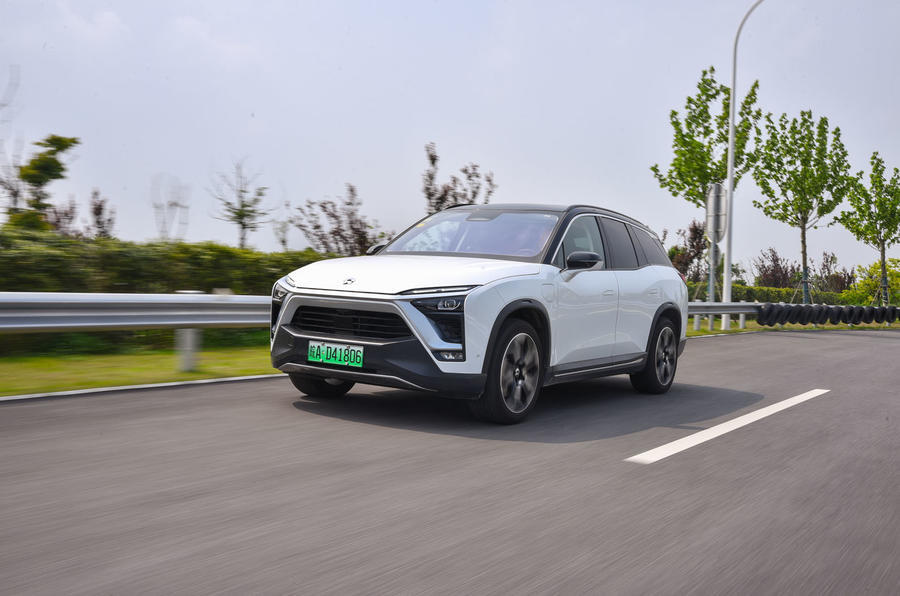 Its share price has fallen sharply this year – although it rose after the Mobileye deal was announced. A refinancing package earlier this year raised £154m in extra funding.
Speaking exclusively to Autocar, Nio's Europe boss, Hui Zhang, said: "We definitely need more finance and we are still working on the new fundraising."
Zhang believes the new platform – called NP 2.0 – could be key in securing Nio's future. Although there are no specific technical details, it is set to feature motors, a battery pack and power electronics that are more efficient than those of the existing NP 1.0 architecture, along with Mobileye's system.
Zang said: "The focus is on an advanced electrical powertrain system and ADAS [advanced driver assistance systems] and the motor will be definitely different."