Chinese newcomer Nio has released details of its third production model: the electric, Audi Q5-rivalling ES6.
Order books in the firm's home market have opened immediately for the four-wheel-drive SUV, with prices starting at the equivalent of £41,075.
The five-seat ES6 uses the same platform as the larger, seven-seat Nio ES8, which went on sale in July 2018. That means it has an electric motor on each axle powered by a liquid-cooled lithium ion battery pack.
There are two versions of the ES6: Performance and Standard. Both are available with Nio's existing 70kWh battery pack or a new 84kWh pack.
The Performance model features a 322bhp motor at the front and 215bhp motor at the rear, giving it a total of 544bhp, plus 535lb ft of torque. Resultant performance is a 0-62mph time of 4.7sec and a top speed of 125mph.
Range is 319 miles on the old NEDC cycle with the 84kWh pack.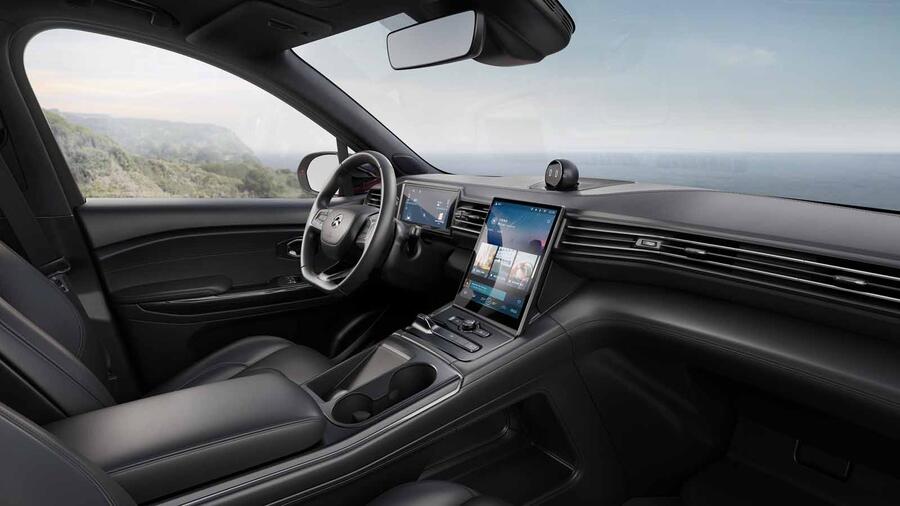 The Standard version has two 215bhp motors, resulting in a 0-62mph time of 5.6sec. Its NEDC range is 256 miles with the 70kWh pack or 300 miles with the 84kWh pack.
Nio will launch its fourth model, a saloon called the ET7, in 2019.
Speaking at the unveiling of the ES6, Nio founder William Li said: "We think the future of motoring is beyond the products and technology: it's about how people use the products and the ownership experience. We want to redefine what premium service means for a car company."
Nio was founded in 2014. It currently only sells cars in China but is planning to extend sales to Europe and the US in a few years time. Li, whose background is in digital marketing, is known as China's Elon Musk. Nio became listed on the New York Stock Exchange in September 2018 and is currently valued at £6.1 billion.