Koenigsegg has revealed a concept that shows what a future entry-level model for the Swedish hypercar maker could look like.
Named the Raw, after the design house owned by Koenigsegg, the striking three-seater combines a carbonfibre occupant cell with an innovative three-cylinder engine from partner firm Freevalve. 
This means it weighs just 700kg while producing 690bhp, giving it a one-to-one power-to-weight ratio – a feat previously brought to production by Koenigsegg in 2015 with the Agera-based, 1341bhp One:1.
The Freevalve engine made its debut earlier this year in the 1700bhp hybrid Gemera, a grand touring coupé and Koenigsegg's first four-seater. In that application, it makes 600bhp thanks to a pair of turbochargers. 'Free valve' means camshafts are replaced by electronically controlled actuators to open and shut the valves.
Inside, the Raw has the same three-seat layout as the McLaren Speedtail, with a central driving position for optimum control and visibility and a passenger seat behind on either side.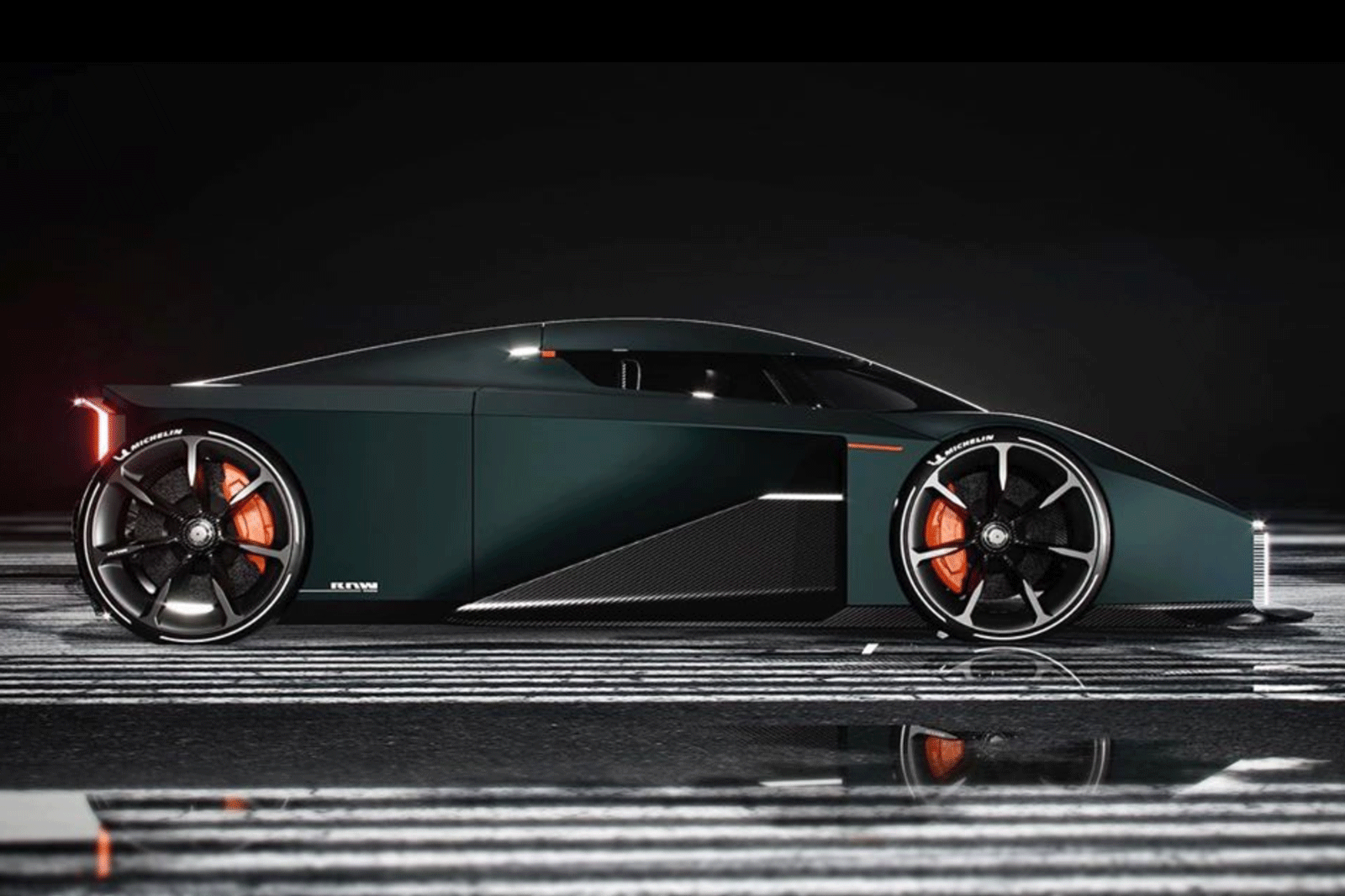 The body is much more angular than those of previous Koenigseggs, with a retro-futuristic front end that includes a wrap around light bar. However, the brand's traditional wrap-around windscreen and double-bubble roof are present. It also incorporates active aerodynamics, with what the firm terms a "through-flow architecture" and "jet fighter afterburner-inspired articulated rear diffuser".  
A 0-62mph time of around three seconds can be expected.
The Raw was created by Finnish designer Esa Mustonen as his graduation thesis, under the supervision of Sasha Selipanov – head of the Raw Design House and Koenigsegg's head of design since last October, after a stint at Genesis – and approved by company founder and boss Christian von Koenigsegg.
Koenigsegg is receiving substantial investment presently, as Sino-Swedish electric vehicle company NEVS, which was formed from the ashes of Saab and owns its old Trollhättan factory, bought a 20% stake for £130 million last year.
It's set to expand outside hypercar prodcution through this partnership and expects to increase its annual production figures into the thousands for the first time.
Read more
New Koenigsegg Gemera revealed as 1700bhp four-seat hybrid​
Koenigsegg breaks its own 0-400-0kmh record​
Under the skin: Koenigsegg's ingenious transmission solutions​