Good news for British fans of the Jeep Wrangler: the new model, due in 2018, will be built in sufficient volume for plentiful supply to UK dealers.
The Jeep Wrangler has now been revealed. Click here for the full story.
Seen here testing in rugged, two-door Rubicon form, the updated Wrangler will also be produced globally in larger numbers, with the UK one of the main markets to benefit.
"I have lifted the free demand on the Wrangler – the volume of cars that we can supply when a distributor asks for them," Jeep CEO Michael Manley said earlier this year.
Currently, UK volume of the Wrangler is limited to around 2000 units, which has prompted many disappointed customers to complain to Manley. "I get a lot of letters from the UK asking about the Wrangler," he said.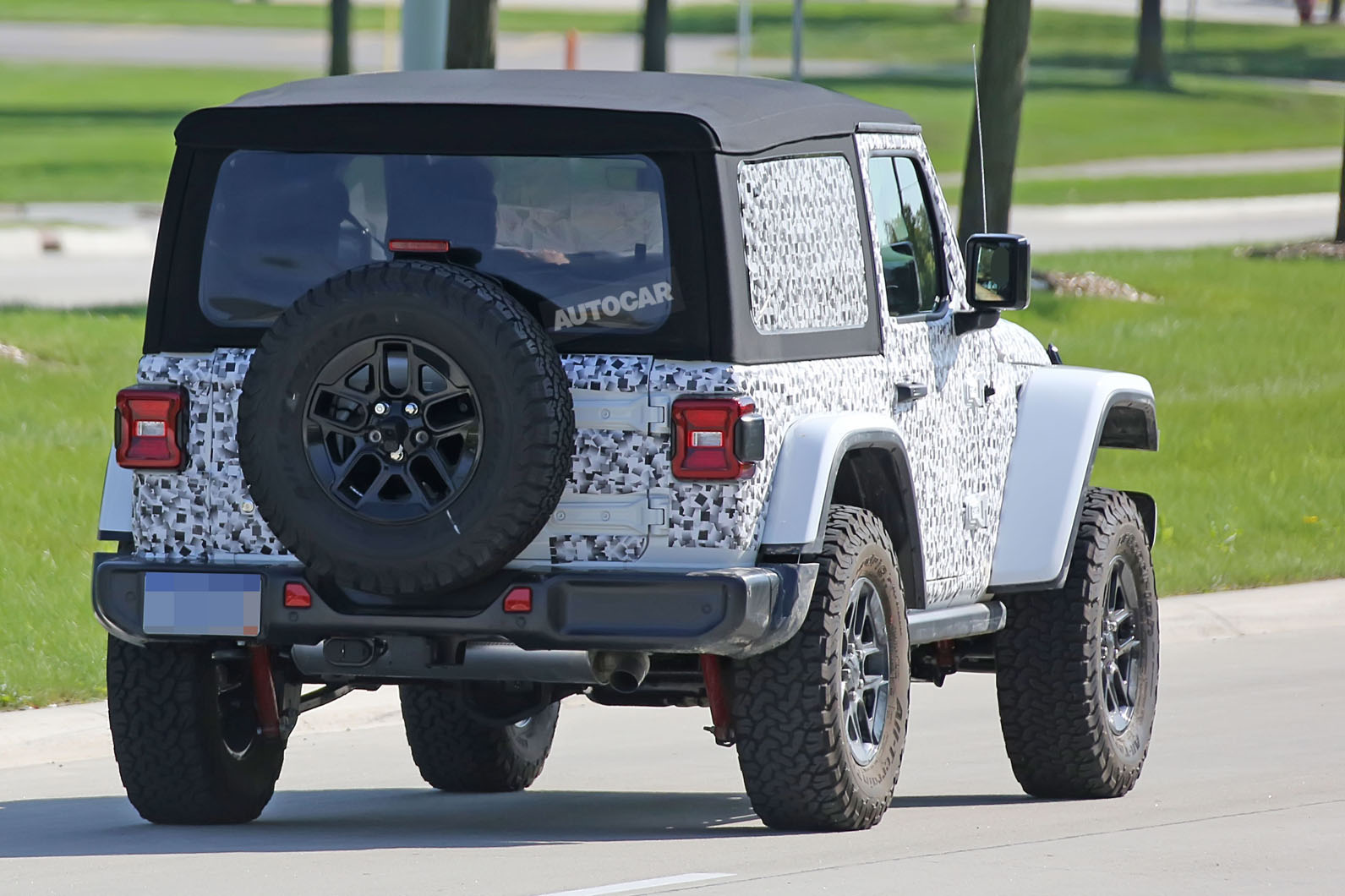 The new 'JL' Wrangler will arrive in the UK market at least a year ahead of the new Land Rover Defender.
Jeep is boosting output to 350,000 units a year - an increase of about 50% - at its Toledo factory with a $700 million investment.
Part of the growth is because of a new crew-cab pick-up version of the Wrangler, which, Manley confirmed, will be available in the UK. "The crew-cab could be a much bigger success than we think and I've protected for that in our production plans," he said.
Jeep UK has seen the crew-cab Wrangler and discussed potential sales volume with the factory.
The brand will also introduce hybrid versions of many of its models but is avoiding pure-electric variants. "A full battery-electric-vehicle Wrangler is not relevant. We can't strand one of our vehicles on a remote mountain side," Manley said.