The third-generation Bentley Flying Spur will be the first model from the marque to receive all-wheel steering, as the car maker seeks to make its four-door luxury saloon the most dynamic yet.
Alongside this, it will also feature active all-wheel drive and Bentley's Dynamic ride system, as found on sibling model, the Continental GT.
Bentley said the trio of systems promises "unparalleled agility in the segment," which includes the Rolls Royce Ghost and Mercedes-Maybach S 600.
Exclusive first ride: 2020 Continental Flying Spur
It added that the introduction of all-wheel steering will "enhance both stability at highway speeds and manoeuvrability around town".
The last two generations of Flying Spur used all-wheel drive, but the new model's active system means drive is sent to the rear wheels in normal road conditions for a sportier feel.
This latest image and video (below) shows the model undergoing final testing at Nardo test track.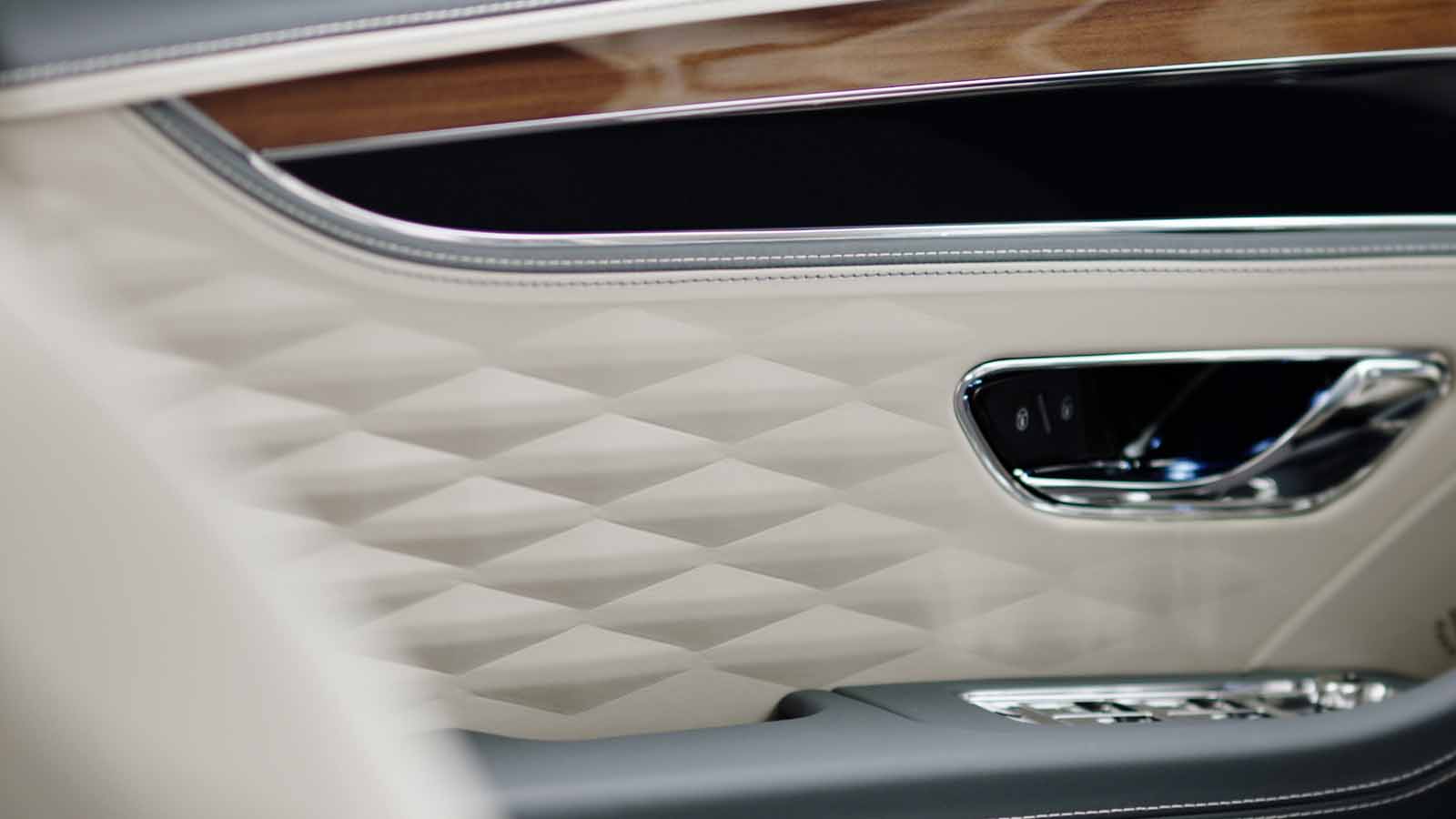 Bentley has also shown an image (above) of the door card which features three-dimensional, textured leather upholstery, a claimed world-first.
The final clue Bentley has shown ahead of the Flying Spur's full reveal is a video (below) of the car's bonnet and Flying B emblem, which appears to have illuminated wings.
The Crewe-based firm hopes that the upcoming Flying Spur, which will be unveiled on June 11, will appeal to a new generation of Bentley buyers. It will also aims to better distinguish the model from its two-door sibling, the Continental GT by having a more distinctive design with more defined surfaces.
It is, however, based on the same MSB platform as its sibling, and uses familiar Bentley engines, including the 6.0-litre W12 and V8. It's also expected to be the next Bentley to receive a V6-powered plug-in hybrid. An electrified version will be crucial to bolster Bentley sales in China, among other markets.