Toyota will bring a new entry-level variant of its GR Supra sports car to Europe, powered by a 258bhp four-cylinder engine. 
The model has made its first public appearance at a Toyota event in Amsterdam, where it is being shown in limited-run Fuji Speedway trim, which features a bespoke metallic white paint finish, matt black alloy wheels, and red interior and trim elements. 
Like the 3.0-litre straight six already offered in the Supra, the new turbocharged 2.0-litre motor is taken from BMW's sports car engine line-up. It sends 255bhp and 295lb ft to the rear wheels through an eight-speed ZF automatic gearbox, while emitting between 156 and 172g/km of CO2. 
Despite the 80bhp power deficit compared with the 3.0-litre model, the 2.0-litre Supra's 0-62mph time is just 0.8sec slower at 5.2sec, and it can be expected to match the 149mph top speed of the BMW Z4 sDrive30i, which uses the same engine.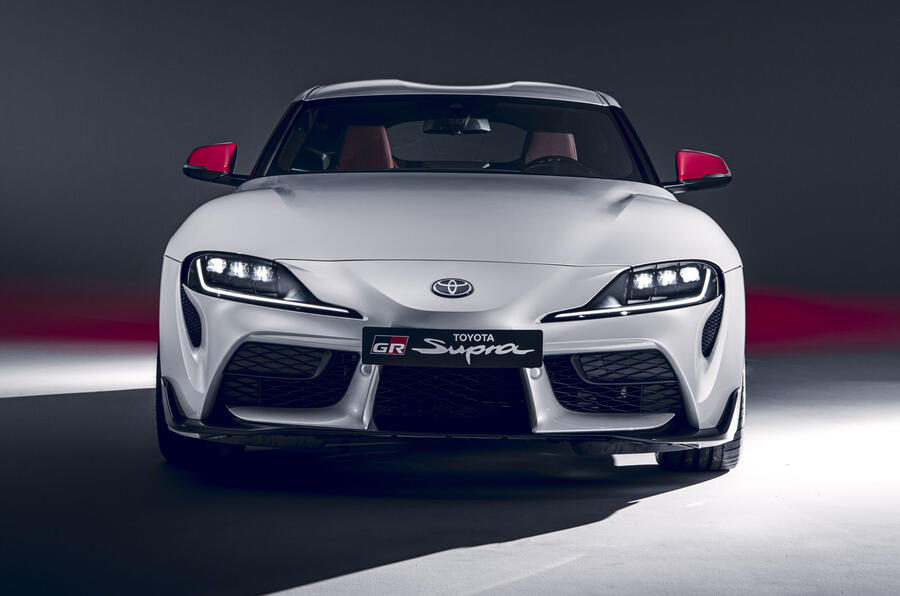 Toyota says the new engine is more compact and 100kg lighter than the 3.0-litre unit, so it can be mounted further towards the middle of the car for 50/50 weight distribution. This, it is claimed, "improves the car's inertia characteristics and chassis balance for even sharper handling". 
Tetsuya Tada, the Supra's chief engineer, said: "To achieve agile steering and stable cornering, we worked very hard to reduce the new car's weight, while aiming for a 50/50 weight balance. This presented us with huge challenges, but we did not want to compromise on our targets."