Honda's plan to electrify its line-up by 2022 won't extend to the next Civic Type R, which will retain a high-output turbo petrol engine, Autocar has learned.
In late 2019, Honda brought forward its plan to offer hybrid or fully electric variants of every mainstream model from 2025 to 2022 due to "the pace of change in regulation, the market and consumer behaviour in Europe", said Honda Europe's senior vice-president, Tom Gardner.
But that plan will exclude the upcoming Type R version of the 11th-generation Civic, which, when it arrives in 2022, will be one of the last purely petrol-powered Hondas on sale.
An "ultimate high-performance" Type R will return once again, Honda confirmed during the unveiling of the next Civic in prototype, US-focused saloon form. The standard car will be launched globally in the spring, with UK deliveries expected before the end of this year. The Type R will arrive a few months after that.
With the hatchback bodystyle vastly more popular than the saloon in Western Europe, it's expected that the Type R will once again be based on the five-door. The outlandish design of the current car will evolve but is unlikely to be toned down too much – and Honda may offer a more subtly styled, wingless Sport Line variant as with the current model. Spy shots of the next-gen Type R support this idea while also revealing what appears to be a longer wheelbase than today's car to boost passenger space.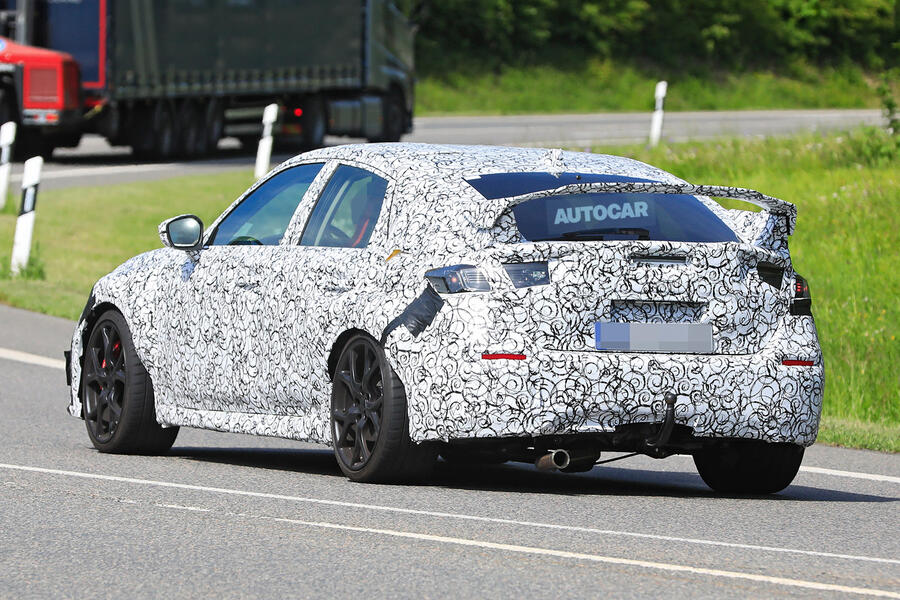 Honda promises a "dramatic interior makeover" for the Mk11 Civic. Expect perceived quality improvements and a more mature look and feel, plus substantially overhauled infotainment, since Honda bosses have previously admitted to Autocar that the company is currently behind other firms with such tech.
The usual racy addenda, such as sports seats, red detailing and the signature aluminium gearknob, will mark out the Type R version.
It is expected that the powertrain will be as evolutionary as the model's exterior. A version of the current car's widely praised 'K20C1' 2.0-litre directinjection turbo four-cylinder is tipped to power the Volkswagen Golf GTI Clubsport rival, albeit with a number of upgrades to boost both performance and efficiency.