Bentley's next Flying Spur will be reinvented as a much more distinctive luxury saloon in 2019 and will be the last Bentley to be launched before the company completely reinvents its cars for the era of electrification.
The four-door Flying Spur will be Bentley's answer to the likes of the Rolls-Royce Ghost and Mercedes-Maybach S600. It will begin a shift in style away from the Continental GT (although the two cars will continue to be closely related under the skin) and bring the curtain down on Bentley's current era of design before an all-new look for the firm is introduced, most likely on Bentley's first electric model.
UPDATE: First images of Flying Spur revealed - April 2019
Design work on the Flying Spur – and, indeed, the entire Continental family of models – has long been completed. The Continental GT coupé unveiled at last year's Frankfurt motor show and the Continental GTC cabriolet, which is set to be the second member of the family to be launched later this year, were designed alongside one another, with the Flying Spur following close behind through Bentley's design studio.
Read our full road test of the new Bentley Continental GT
Autocar understands the Flying Spur's body styling follows the themes of the Continental GT but has more distinct surfaces and sharper swage lines, something that's traditionally been a challenge with aluminium body panels.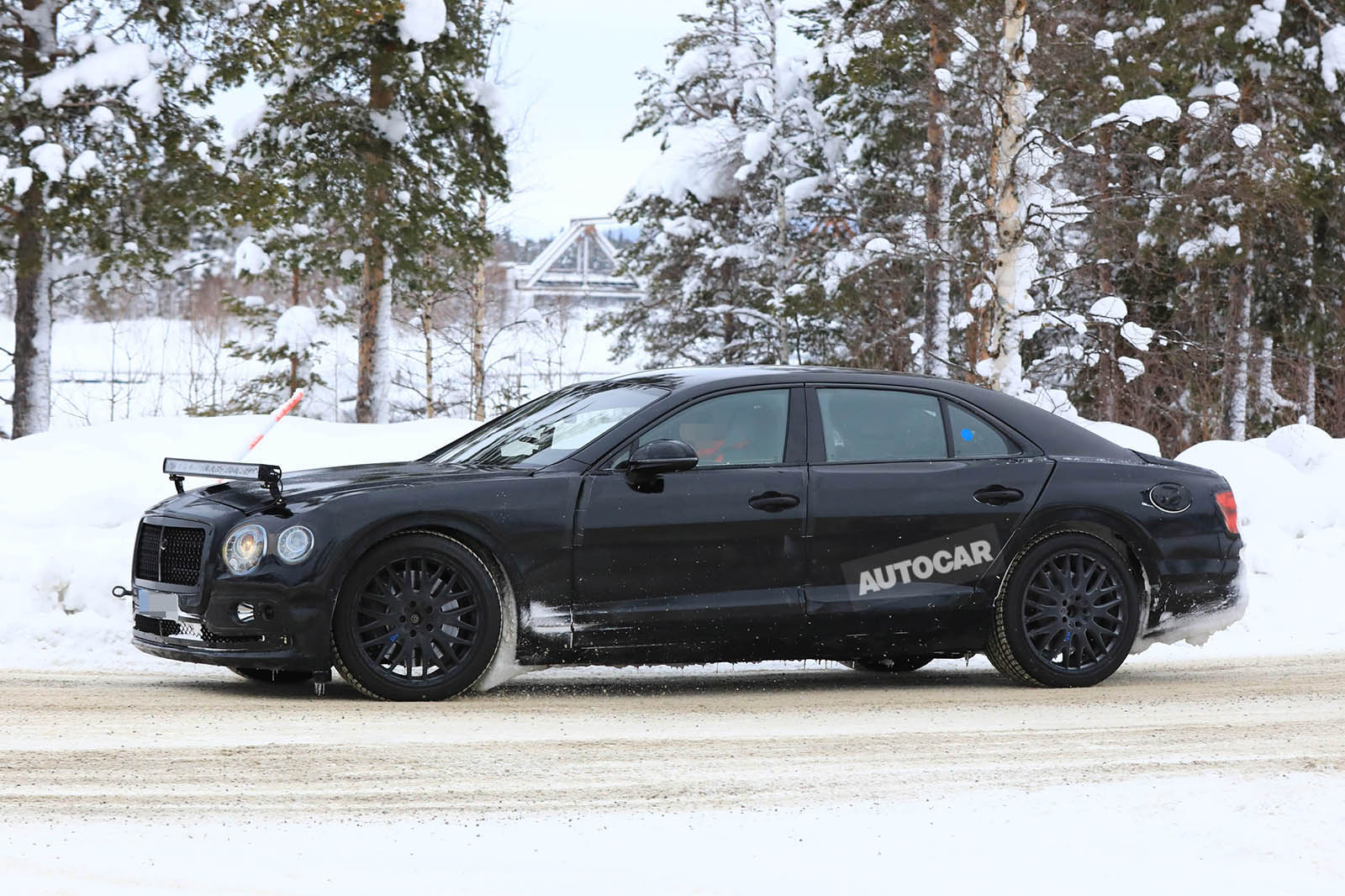 Bentley is understood to have put far greater visual differentiation between the Flying Spur and the Continental to make more of it as a model in its own right. This follows a process started on the outgoing Flying Spur: whereas the original car featured the word 'Continental' as a prefix, the current Mk2 version did not.