The new, electric Audi A8 will go on sale next year as a highly luxurious, technologically advanced and extremely powerful rival to the Mercedes-Benz EQS and BMW i7.
Arriving at the crest of a wave of more than 20 new Audi cars due over the next three years, the Audi A8 EV will be crucial in providing the foundation for the brand to overhaul its positioning and differentiate itself more clearly from its Volkswagen Group siblings with a focus on high-margin premium cars in all core segments.
Due to be unwrapped around the middle of the decade, the new flagship is set to once again spearhead a technological rebirth for Audi as it ramps up to go all-EV in just three years.
It will use the largest version of the Porsche/Audi-developed PPE platform that will make its debut this year under the new Q6 E-tron, and is set to feature the most potent powertrains and radical technology available to the German brand. As previewed in 2021 by the Grandsphere concept, the new A8 will shun the traditional three-box proportions of the four previous generations.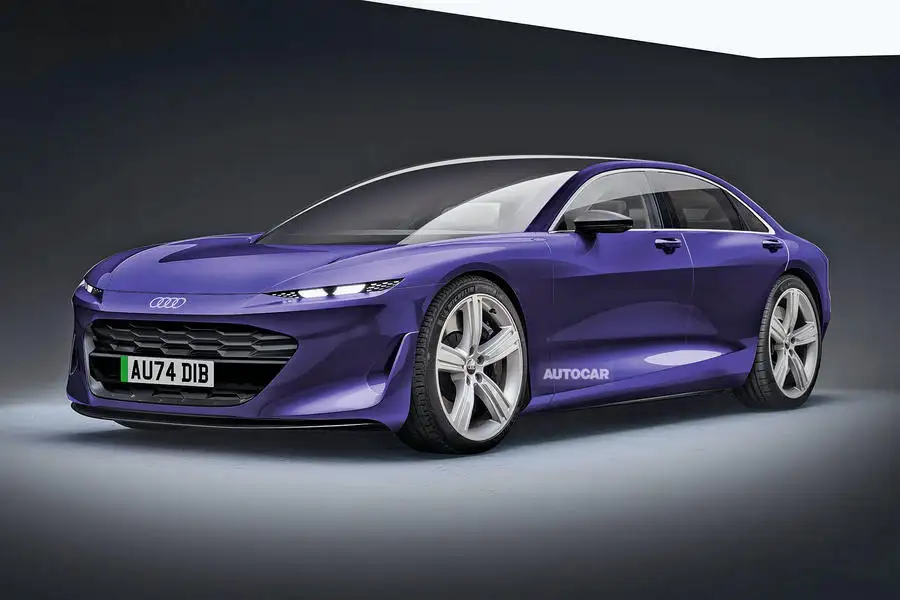 Instead, it will adopt an ultraslick, wind-cheating silhouette aimed at boosting efficiency at speed to compete effectively with its BMW and Mercedes rivals – two of the longest-range EVs on sale.
Armed with a sizeable, 120kWh lithium ion battery, which is expected to make production, the Grandsphere had a claimed 466-mile range. That figure is expected to decrease slightly when the car dons numberplates and is fully homologated but it should still offer one of the longest ranges of any EV on sale.
The car will also be equipped with 800V charging functionality so will be one of the fastest to top up, netting a maximum charging speed of 270kW.
More intriguingly, early indications suggest it could be the most powerful car in the Audi stable when it is launched. The concept packed 711bhp and 708lb ft – more than today's V8-propelled Audi RS6 Competition – for a near-4.0sec 0-62mph, and while those figures will not be exactly replicated by the production car, they hint at an outright focus on performance.