Aston Martin has detailed its new, in-house-designed hybrid V6 powertrain for the first time.
Set to be deployed initially in the Valhalla mid-engined supercar from 2022, the engine has already undergone "extensive" dyno testing. It is codenamed TM01 after Tadek Marek, Aston's famed engineer of the 1950s and 1960s.
The turbocharged 3.0-litre V6, the brand's first all-in-house engine since 1968, will be mated to a "new range of hybrid systems" being developed alongside it, including both straight hybrid and plug-in hybrid applications.
It's claimed to be the most powerful engine in Aston Martin's range. While that's as specific as it gets at this stage, we know it will produce more than the 715bhp of the DBS Superleggera in its raciest form.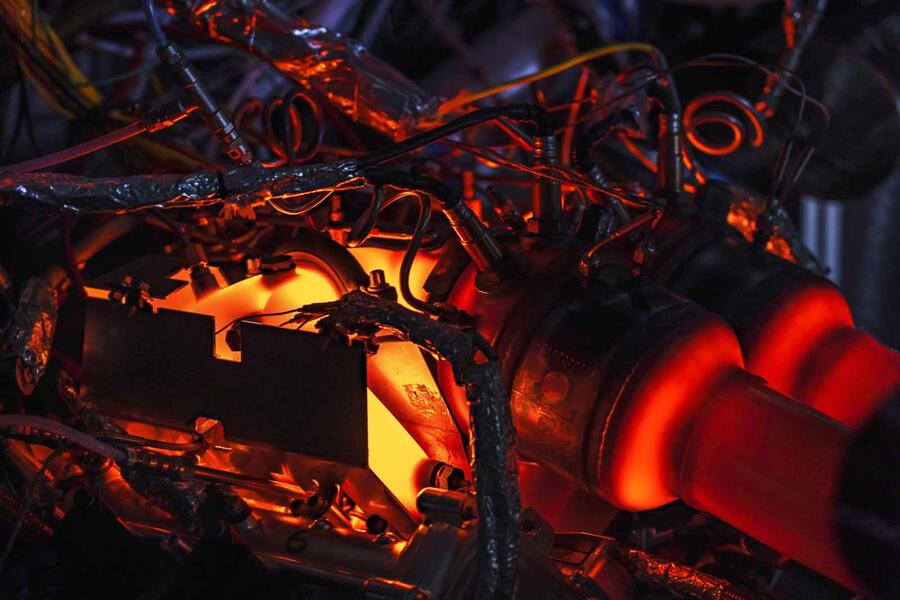 It features a a dry sump and a 'hot V' structure (where the turbo/turbos are mounted within the engine's six cylinder heads) to ensure it's compact enough to squeeze in both front and mid-mounted applications and weighs less than 200kg.
Aston claims power and torque levels will be "determined by the desired characteristics of each product it serves", meaning other models will also receive the new unit. It is claimed to offer "the performance characteristics of a mid-engined sports car on an extreme level", and meets the future Euro 7 emissions regulation.
The engine is set to also make its way into the 2023 Vanquish. Although likely, it's not yet clear if it will be adapted for use in the promised future hybrid DBX.
Aston Martin CEO Andy Palmer said of the new engine: "Investing in your own powertrains is a tall order, but our team have risen to the challenge. Moving forward, this power unit will be integral to a lot of what we do and the first signs of what this engine will achieve are incredibly promising."
READ MORE
Aston Martin Valkyrie: road testing begins ahead of deliveries
Lawrence Stroll to take bigger stake in Aston Martin
From Aston with love: driving James Bond's DB5