Aston Martin's upcoming mid-engined hypercar will be named the Valhalla, as a continuation of the firm's line of 'V-cars' performance models.
Revealed at this year's Geneva motor show under internal codename RB-003, alongside the Vanquish Vision supercar and Lagonda All-Terrain SUV concepts, the hybridised V6-powered road car takes its production name from the warriors' paradise referred to in Norse mythology.
Aston Martin's association with the letter V can be traced back to 1951, when the Vantage moniker was unofficially assigned to high-performance variants of the DB2 sports car. The tradition has been kept alive with subsequent Aston Martin Vantage, Virage,Aston Martin Vanquish and Valkyrie performance models.
"If Valkyrie is the best of the best, then the [Valhalla] is the best at £1m," design boss Marek Reichman said of the new hypercar, which Aston will put into production in late 2021.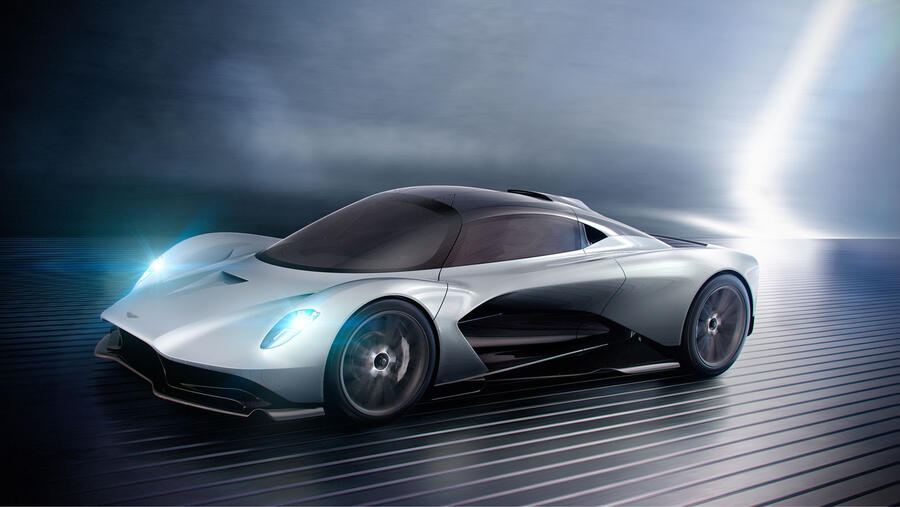 The new model, which Autocar received exclusive access to ahead of the Geneva motor show, is the second to be co-developed between Aston Martin and Red Bull Advanced Technologies in Milton Keynes and will bridge the sizeable gap in Aston's fast-growing range of mid-engined models between the Valkyrie and the production Aston Martin Vanquish.
The Valhalla's power and positioning – most likely with more than 1000bhp and the kind of performance that would threaten the Nürburgring lap record – would place it in contention with the new Ferrari SF90 Stradale and 250mph McLaren Speedtail.