Aston Martin has created a new, V8-engined entry-level Aston Martin DB11 by using the first Mercedes-AMG engine to come from its technical collaboration.
The new V8 DB11 is cheaper than the existing turbocharged 5.2-litre V12 DB11, but it is claimed to be the more dynamically able, thanks in part to its lighter weight and lower centre of gravity, due to the engine's smaller capacity.
The twin-turbocharged 4.0-litre V8, familiar from the Mercedes-AMG GT, is built by AMG but has received unique calibration with its own ECU. The engine is installed by Aston Martin and produces 503bhp and 498lb ft of torque.
Although that peak power output is 97bhp short of the V12's. The new model stays within a tenth of its pricier sibling over the 0-62mph sprint, taking 4.0sec to the V12 car's 3.9sec. It tops out at 187mph, which is 13mph shy of the V12 car.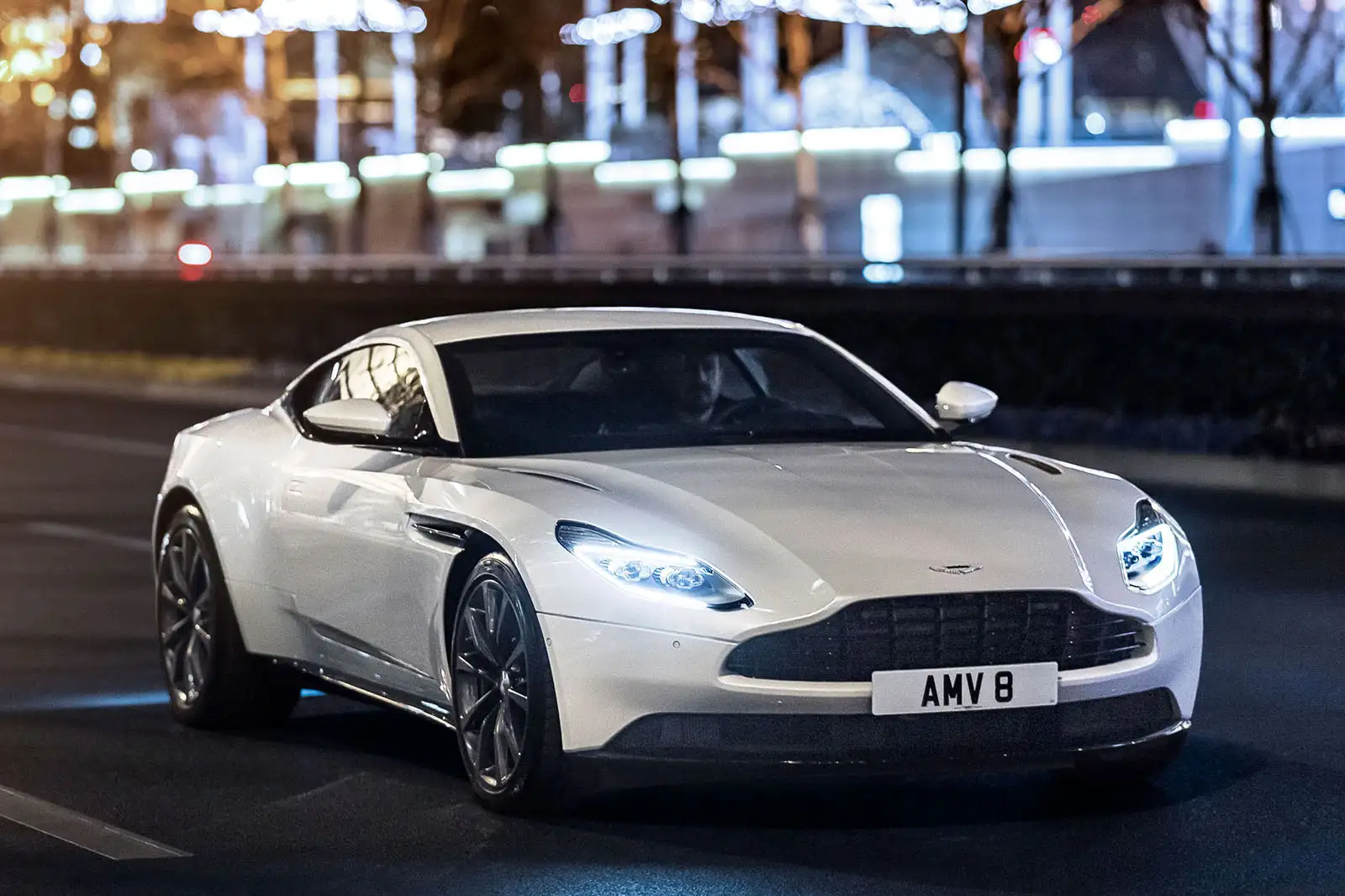 The V8's lower placement in the engine bay comes as a result of new engine mounts and a bespoke, slimline wet sump. The V8 model is 115kg lighter than the V12 car, with a kerb weight of 1655kg.
The more compact engine is also located closer to the middle of the car's wheelbase, which enables improved agility. Aston Martin chief technical officer Max Szwaj calls the V8 DB11 a car "with great depth of character and ability".
This is enhanced by revisions to the suspension bushing, wheel geometry and anti-roll bar adjustments. The V8 DB11 also gets unique spring and damper settings, as well as a retuned electronic stability control system.
Aston Martin has applied minor aesthetic changes to the V8 model to signify its different powertrain. The 20in wheels get a unique finish, there are two bonnet vents rather than the V12 car's four and the headlight surrounds are darkened. However, the cabin remains unchanged, with the same trim and options as the larger model and the availability of full 'Q by Aston Martin' customisation.