The builder of a race-spec Toyota C-HR unveiled at this year's SEMA Show in Las Vegas – a car that Toyota had claimed to be the world's quickest SUV – believes it could set a new front-wheel-drive lap record at the Nürburgring Nordschleife.
The C-HR R-Tuned, built by Californian concept vehicle specialist Dan Gardner Spec, was commissioned by Toyota to showcase the sporting potential of the SUV. While it retains the front-wheel-drive layout of the road car, albeit with a new limited-slip differential, it features a 2.4-litre Toyota 2AZ-FE engine with a DG-Spec Garrett turbo, which combine to produce 591bhp. That power is controlled through a new Toyota E-Series five-speed manual 'box.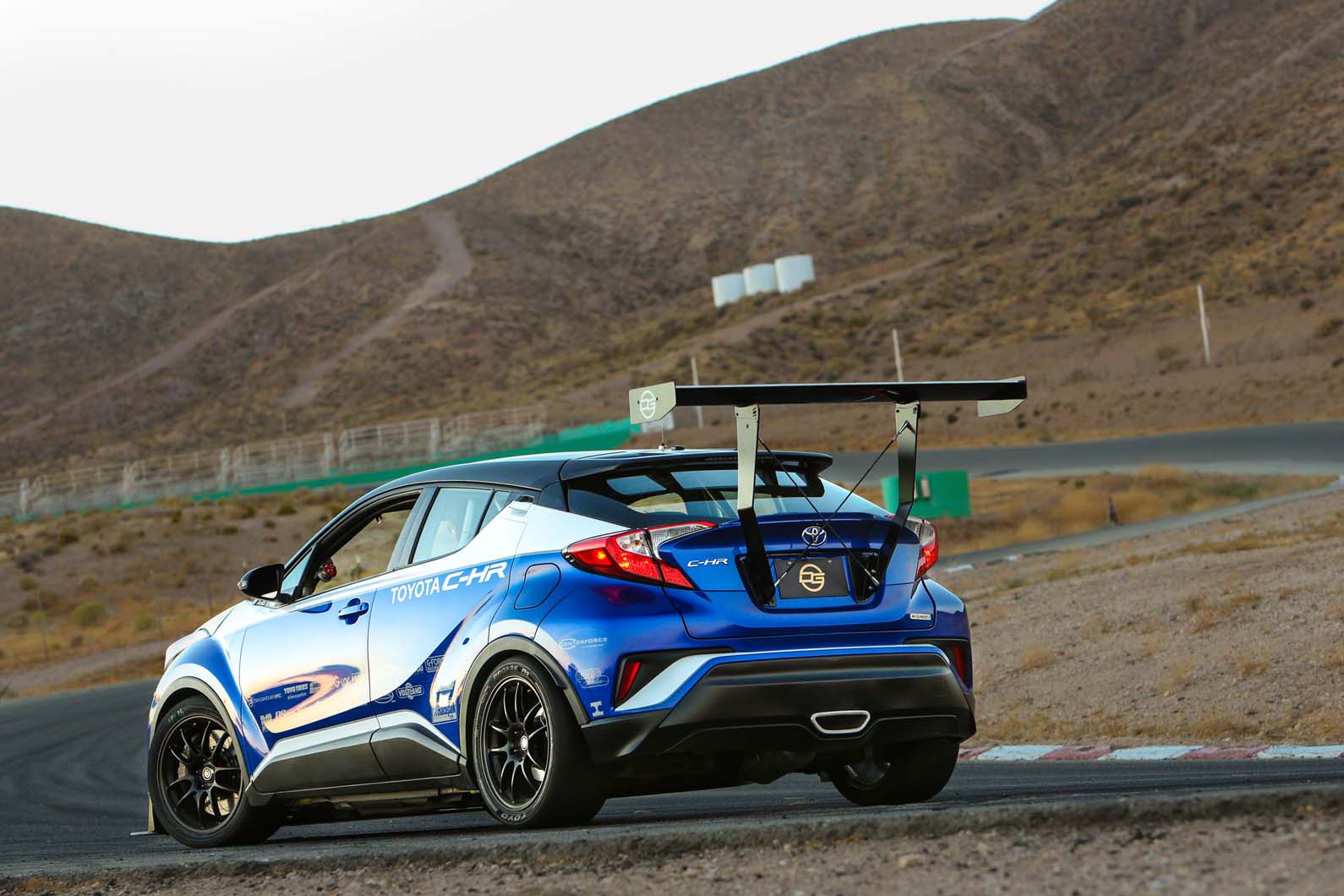 The C-HR R-Tuned also features custom Brembo brakes and an adjustable front splitter and rear wing, together producing around 300lbs of downforce.
The car lapped the 2.5-mile Willow Springs course in California in 1min 25.22sec, the first-fastest time set at the track, according to records – ahead of a Porsche 911 GT3 and McLaren 650 S Spyder.
Dan Gardner told Autocar that, although the brief from Toyota was to create a concept to display at SEMA, he wanted the machine to prove its performance credentials.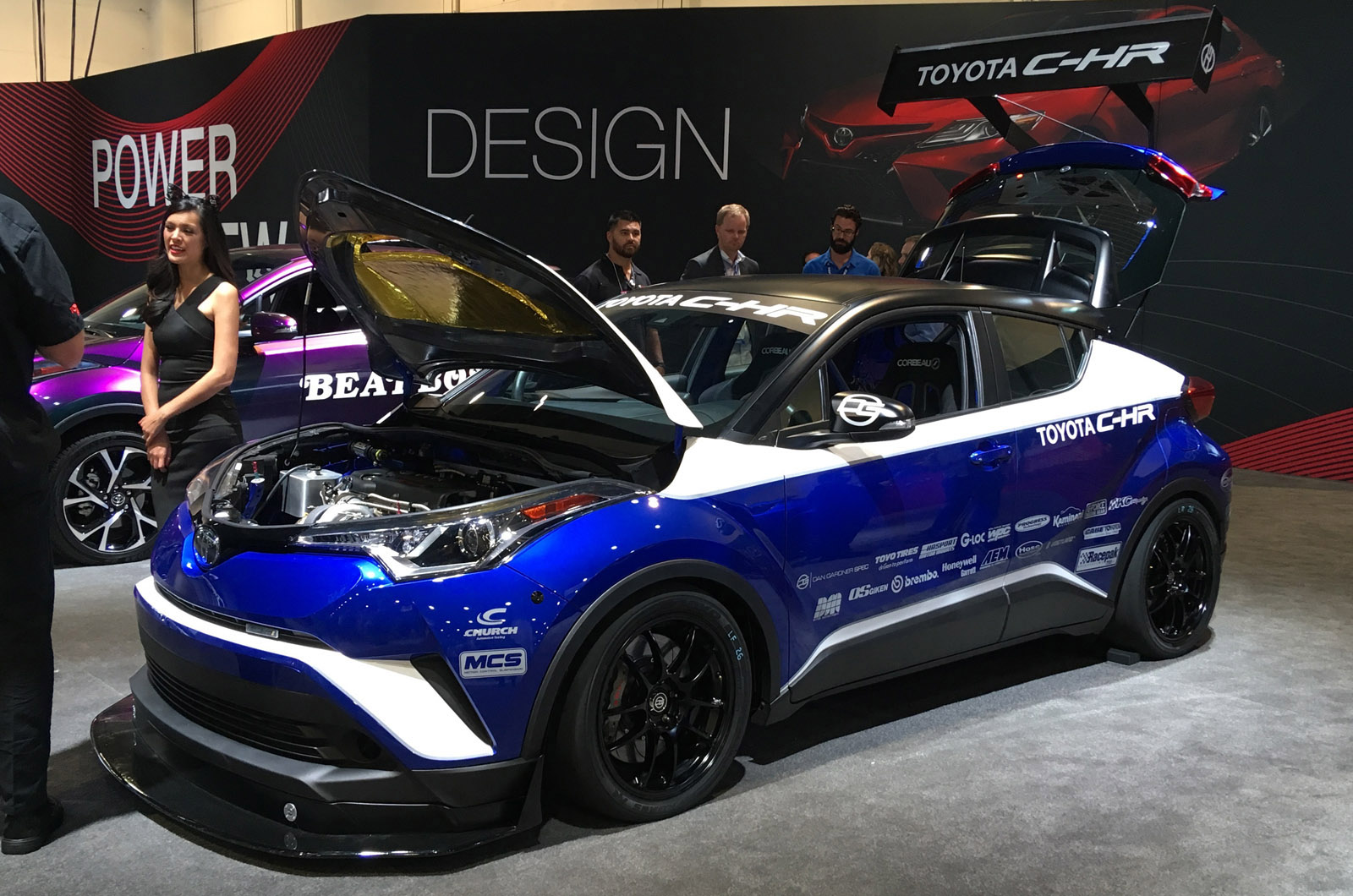 "The Toyota NGA platform the C-HR is built on is really stiff, so we worked on developing the handling characteristics," he said. "We wanted to make a supercar killer - the whole point is that it doesn't make sense."
Gardner's firm started the build late last year and he estimated that it took a total of around 10,000 hours. Although there are no plans for the C-HR R-Tuned after SEMA, Gardner said he would love to take the car to the Nordschleife for a lap record bid there.