Essex-based tuner Mountune has developed its most powerful upgrade yet for the recently discontinued Volkswagen Golf GTI.
The latest tune-up raises the Mk7 hot hatch's output to 380bhp – 74bhp more than the previous package and 153bhp more than the standard car.
The new Stage 2+ kit, which costs £2,062.50 excluding VAT and is produced by Mountune's Volkswagen Group division, Mountune52, builds on the previous Stage 1 upgrade.
Stage 1 (the lowest, most affordable tuning category) and Stage 2 (a mid-stage tune-up where hardware modifications boost performance further) upgrades are common in the tuning world. Stage 2 tweaks are often followed by a hardcore Stage 3 package.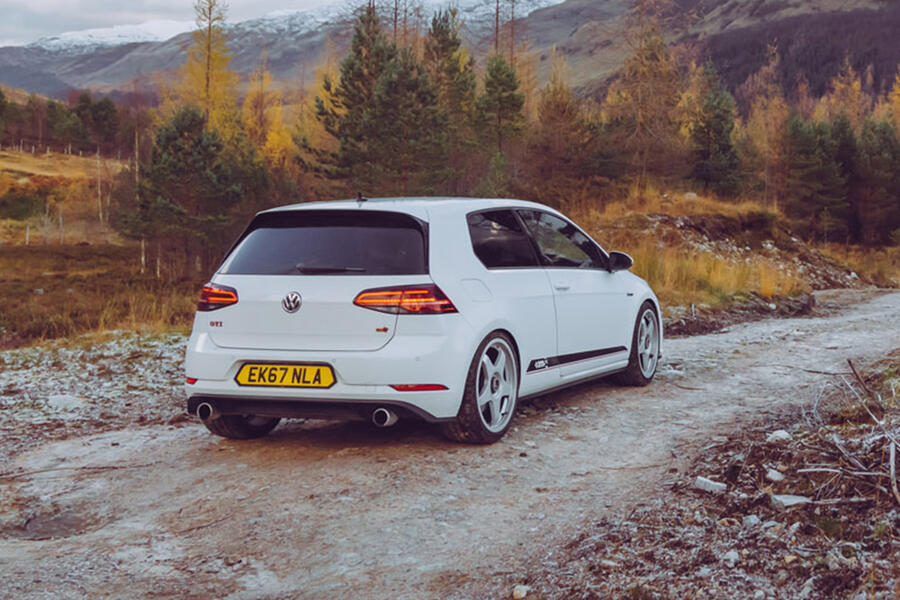 Mountune has increased the Golf GTI's peak torque output to 376lb ft, over the 350lb ft of the previous stage and the 258lb ft of the unmodified car. This allows it to sprint from 0-60mph in 5.2sec, slashing 0.2sec from the Stage 1 car and 0.5sec from the standard model.
Alex Pell-Johnson, Mountune and Mountune52's performance chief said: "The Golf GTI is an incredibly popular car with a huge community of enthusiasts always striving to take the performance of the car to the next level, and we believe that the Stage 2+ power upgrade does just that."
The power gains are enabled by an IS38 turbocharger – standard on the Golf R – being fitted to the GTI's usually detuned 2.0-litre engine.
Other added features include bespoke calibration, allowing drivers to adjust performance via an mTune handset, as well as the ability to fully disable their vehicles via a new anti-theft setting.
Mountune52 also offers a TCU DSG calibration upgrade for drivers whose cars have Volkswagen's dual-clutch automatic gearbox.