The Mini John Cooper Works Rally racer has been revealed; the brand's latest 340bhp, 590lb ft Dakar rally challenger, developed in collaboration with motorsport specialist and Mini motorsport partner, X-raid.
Get your first look at the new Countryman JCW here
The Countryman-based Mini JCW Rally is powered by BMW's turbocharged six-cylinder diesel engine, and has a top speed of 114mph. It'll rarely touch this, though, given the intensity of its intended terrains.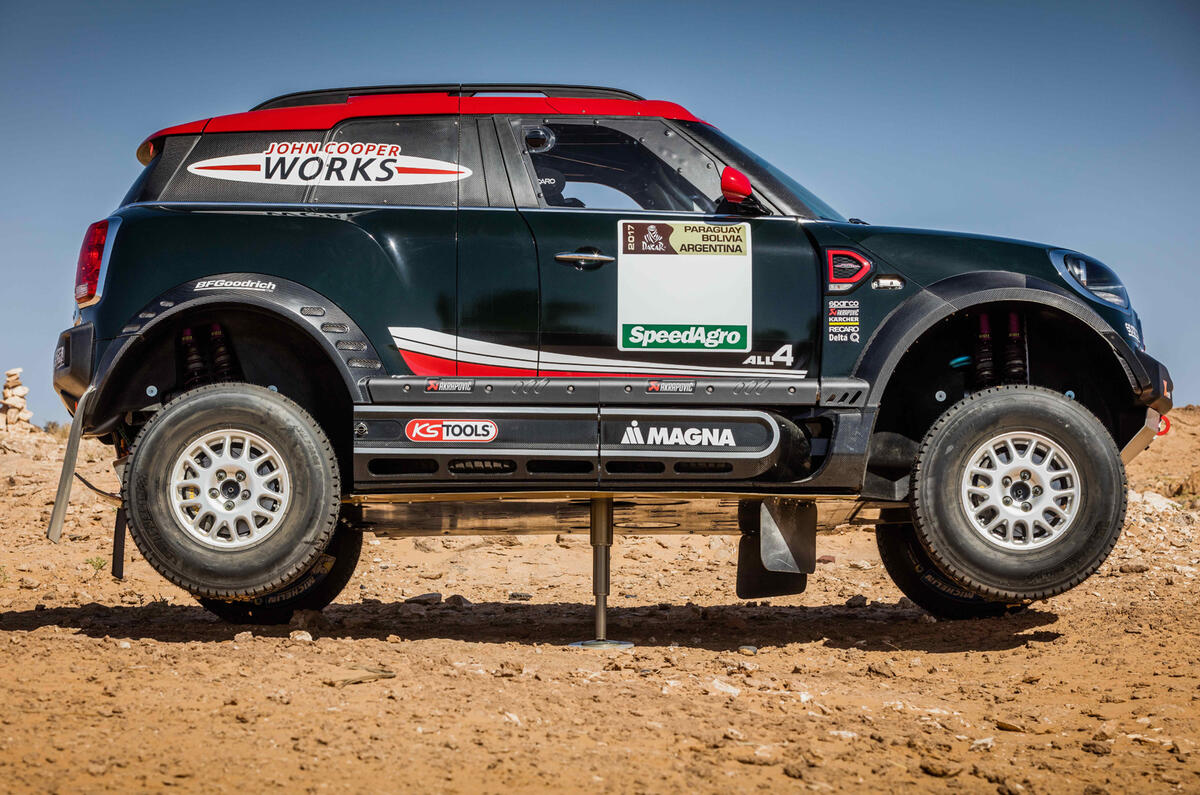 Underneath, the new Countryman's styling has been placed on top of a specially-made FIA-approved tubular steel frame chassis, which has been specifically developed for competitive driving over tough terrains.
The Countryman body has been profoundly altered though; the bonnet was made lower for better visibility from the cabin, while the body has been widened, and a vent added on each side in front of the doors. The body is made of Kevlar and carbonfibre.
Mini claims that improvements have been made in several key areas, particularly in moving the car's centre of gravity lower by moving the third spare wheel from inside the boot to underneath the car. The top speed and aerodynamics have also been improved, and the car has been rigorously tested in an air tunnel. Unsurprisingly, the fuel economy of the car has improved due to the reduced drag.