The Mini Clubman JCW has been revealed, and is making its debut at the Paris motor show.
The Mini Clubman JCW is the flagship amongst the Clubman range, and is powered by a turbocharged 2.0-litre petrol engine that produces 228bhp and 258lb ft of torque — increases of 39bhp and 51lb ft over the next most powerful Clubman, the Cooper S.
Read about this year's Paris motor show here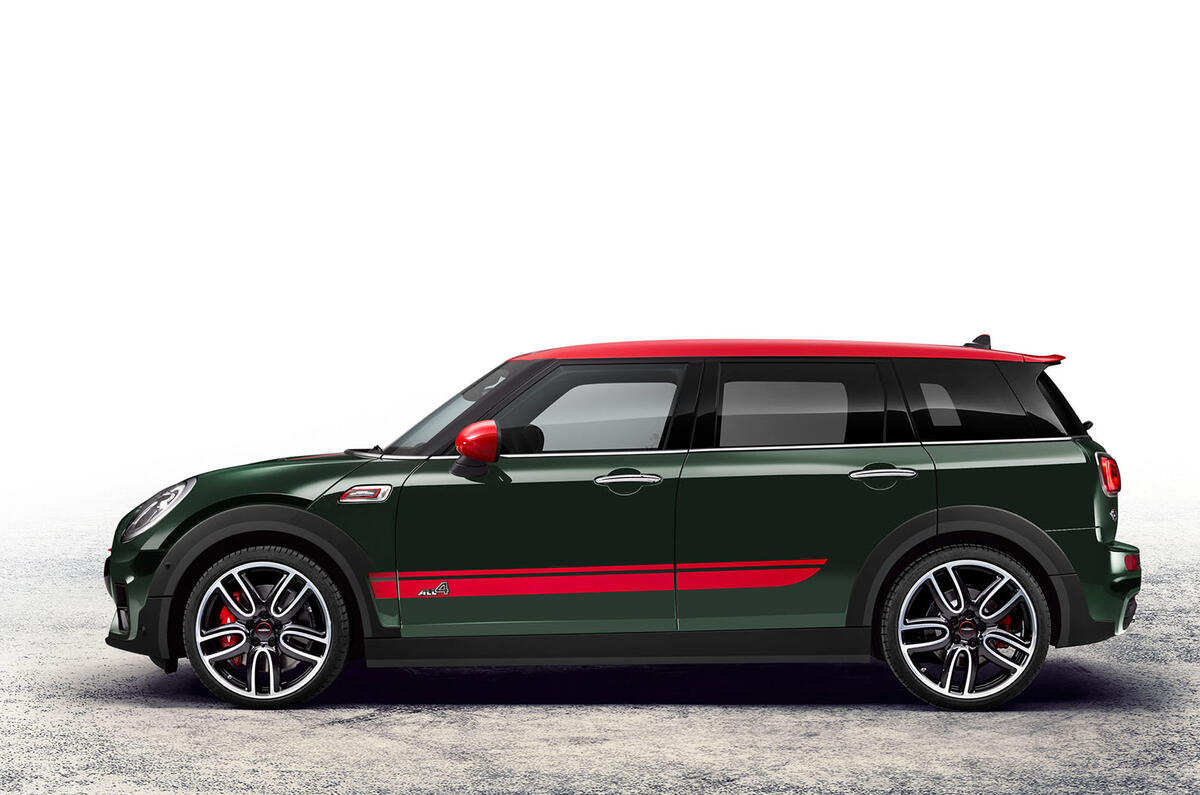 Mini claims a 6.3sec 0-62mph time and a top speed of 148mph. This sprint time puts it directly between the Audi A3 Sportback 2.0 TFSI Sport (0-62mph in 6.9sec) and S3 Sportback (5.3sec). It's slower than both, though. The 2.0 TFSI has a top speed of 151mph and the S3's is a governed 155mph.
The Clubman JCW benefits from Mini's All4 four-wheel drive system, as well as upgraded suspension, braking, cooling and exhaust systems. The turbocharger has been tweaked, too, and is made from a material that can withstand extreme heat.
These exterior changes comprise more aggressive and aerodynamically beneficial front and rear bumpers, as well as a rear wing. The Clubman JCW also gets exclusive 18in wheels, while inside, an Alcantara headliner and sports seats have been fitted.