Mini will build its new Cooper electric hatch and Aceman crossover in the UK from 2026, with parent firm BMW Group investing more than £600 million in an electrification programme for the brand's factory in Oxford and body pressing plant in Swindon.
The announcement will come as reassurance for Mini's 4000 or so UK workers, all of whom are expected to retain their jobs as the plants transition to building the brand's new EVs.
The German giant's move confirms Autocar's previous report that EVs would return to Oxford after the exit of the current-generation Electric hatch in the coming months.
Oxford will also build petrol-engined versions of the new Cooper (in three-door, five-door and convertible forms) until 2030, when it will switch to 100% EV production.
Mini aims for the plant to reach an output of 200,000 cars of both types annually in the "medium term" but hasn't said how many EVs it expects to build there annually from 2030.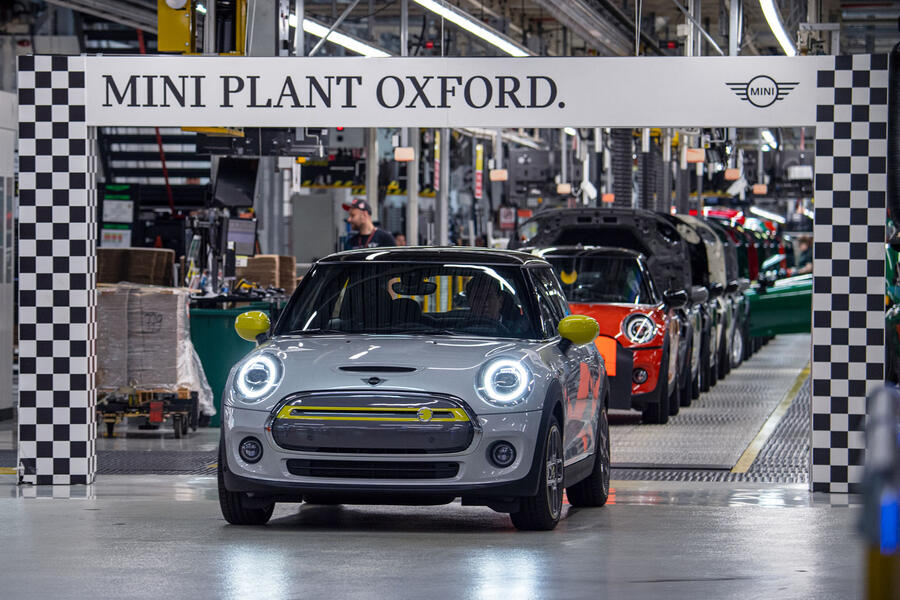 The plant currently pushes out up to 1000 cars a day – the equivalent of one every 67sec.
The electric Cooper and the Aceman (both based on a new platform co-developed with Chinese joint-venture partner Great Wall Motor) will also be built in China for the local market and, from their launch in 2024 until Oxford starts EV production in 2026, for global markets.
The BMW Group's £600m investment is partially supported by the UK government, although to what extent hasn't been confirmed.
The money will chiefly fund an extension of the body shop, the construction of a new area for battery installation and new logistics facilities in Oxford and Swindon, said Mini.