Mercedes-Benz will launch a shooting brake version of the forthcoming new CLA, as well as electric-focused successors to the GLA and GLB SUVs, as part of a renewed attack on the compact vehicle class.
The three new models will follow the production version of the sleek Concept CLA, due to arrive in late 2024 as a saloon with an electric range of up to 466 miles thanks to a prevailing development focus on efficiency.
Mercedes boss Ola Källenius has said the new CLA will be one of four compact models to use the new Mercedes Modular Architecture (MMA) platform.
The MMA replaces the firm's MFA architecture, which was developed for combustion-engined cars and then adapted for EVs.
The new platform was created with a focus on electric powertrains and has the ability to accept differing motor types and drive layouts.
It also uses an 800V architecture that can allow for faster charging and different battery chemistries. Although it is an EV-first platform, MMA can still support combustion engines and the CLA will be launched with a choice of both powertrains.
That will give Mercedes what Källenius refers to as "strategic flexibility" while it moves towards a fully zero-emission line-up.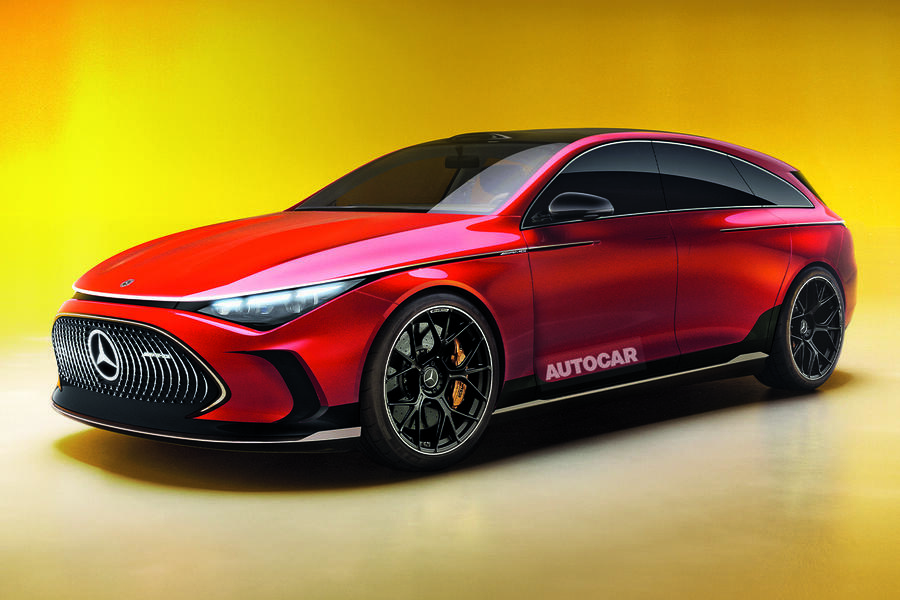 The four new models will mark a major revamp of the firm's compact line-up in which the current A-Class and B-Class will not be directly replaced – with the new CLA becoming Mercedes' entry-level machine.
Despite this, sales boss Britta Seeger confirmed the company is committed to the compact segment, saying "we will adapt our offering". She added: "It's about finding the right customers in all segments.
As we have from A[-Class] to S, and in the future from CLA to S, we want to have the best products in each segment." Notably, the Concept CLA features a number of elements that will be used across not just the four new compact models but all of Mercedes' future EV line-up.