McLaren Special Operations (MSO) has revealed a bespoke P1 GTR, built to celebrate the 30th anniversary of Ayrton Senna's first Formula 1 championship victory.
Chassis no12 is finished in the same McLaren Rocket Red and Anniversary White colour scheme as the Marlboro-sponsored MP4/4 that propelled Senna to victory in the 1988 F1 season.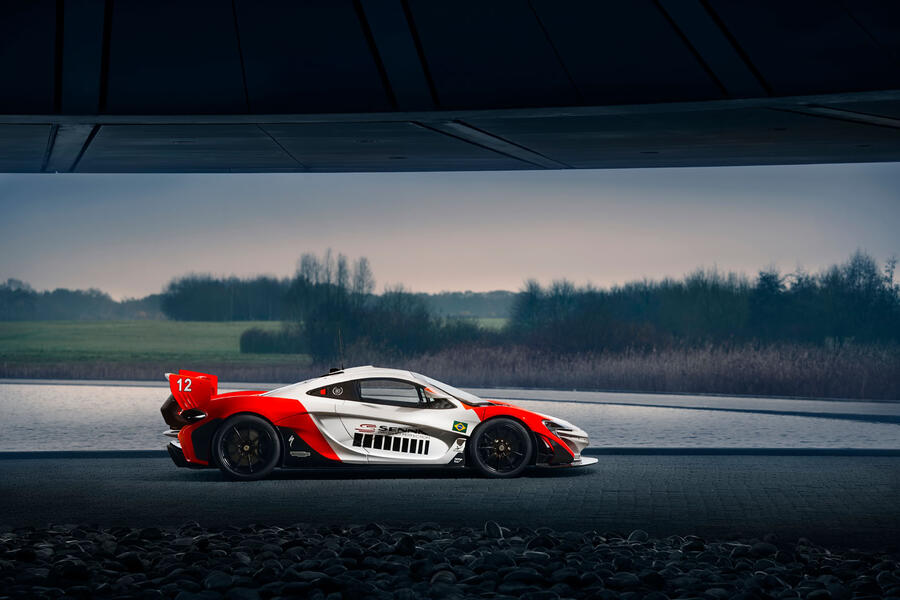 Commissioned by a McLaren collector and completed over a period of three years for an undisclosed price, the bespoke P1 features Senna branding on the air intake, front splitter and doors.
Brazilian flags displayed on the doors pay tribute to Senna's heritage and instantly recognisable helmet design, while barcode graphics represent Marlboro. The barcode replaced the brand's name on McLaren F1 cars in the 1990s to meet anti-tobacco advertising standards.
The visual enhancements carry over to the engine bay, which features a bespoke 24-carat gold heat shield and modified engine shrouds. The new owner describes a "suitably pleasing" increase in power as a result of the modifications. However, no official details of performance changes have been released. The standard P1 GTR delivers 968bhp and achieves a limited top speed of 217mph.