McLaren has revealed its new 720S Spider, which it claims is the lightest of any open-top supercar on sale.
The 720S Spider, revealed tonight at McLaren's annual Winter Ball, weighs just 49kg more than the McLaren 720S coupé on which it is based and, at a dry weight of 1332kg, is 88kg lighter than the 1420kg Ferrari 488 Spider, the class's current champion lightweight.
The new open-top McLaren uses the same 710bhp, 568lb ft 4.0-litre twin-turbocharged V8 engine as the coupé, a car with which it also shares a 0-62mph time of 2.9sec, despite its extra weight. The 0-124mph time is 7.9sec, 0.1sec adrift of the coupé. The 488 Spider, meanwhile, can crack 0-62mph in 3.0sec and 0-124mph in 8.7sec.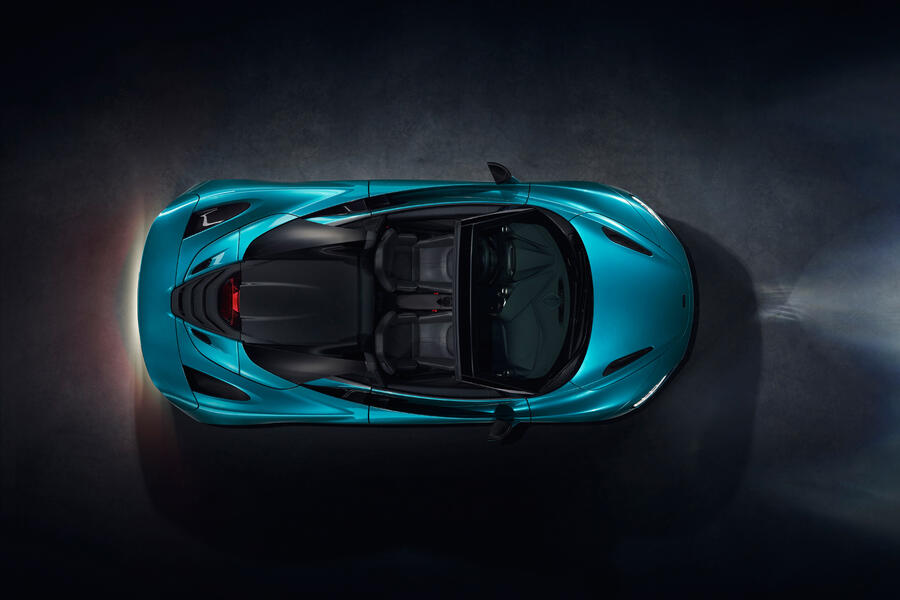 The 720S Spider uses a retractable hard-top roof, which is a completely new design over the previous 650S Spider. It is a single piece of carbonfibre, aimed at preserving as much of the coupé's style as possible. The electrically driven mechanism raises and lowers the roof in just 11sec, a 6sec improvement over the 650S Spider. It can be operated at speeds of up to 31mph.