The Lotus Exige Sport 380 has been revealed as the fastest, lightest and most powerful version of the Hethel's V6-powered sports car yet produced.
Based on last year's Exige Sport 350, the new Exige Sport 380 propels Lotus into supercar-baiting territory after the already potent model was given a significant overhaul.
2020 Lotus Elise on track following strong financial results
In its lightest form the car weighs just 1066kg (25kg less than the lightest Exige Sport), can hit 60mph from rest in 3.5sec and reach a top speed of 178mph. The engine has been given a power boost to 375bhp, while a new aerodynamics package significantly improves downforce.
"This is Lotus at its absolute best," Lotus boss Jean-Marc Gales told Autocar. "It's a supercar killer, and for point-to-point pace it's unbeatable. It's the most advanced Exige to date. We don't just want to add more power, we improve the aero and reduce the weight as well.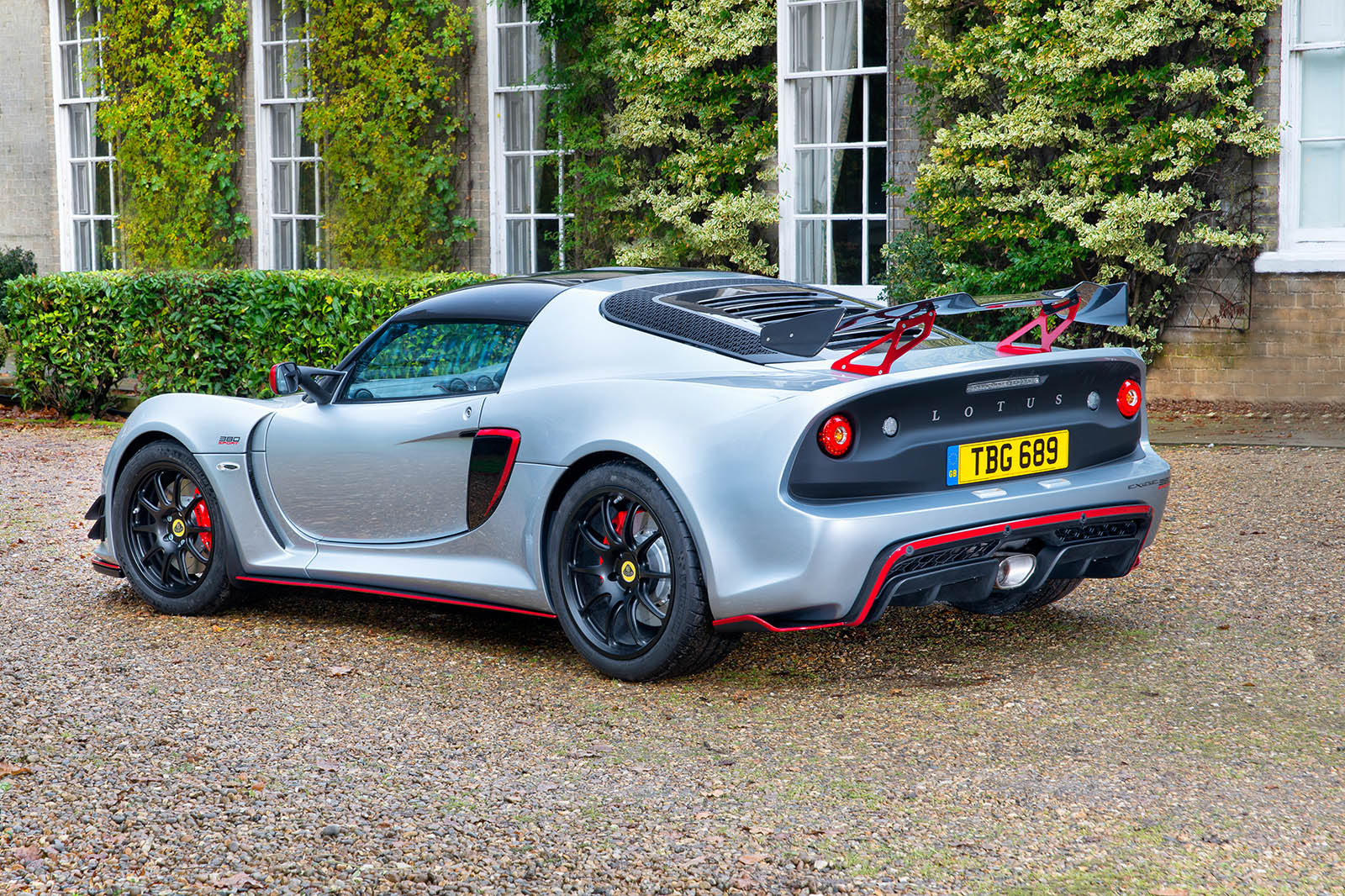 Despite the prodigious performance and track capability, Lotus says the Exige remains usable and compliant as a road car, with the quality of the fit and finish, build and attention to detail improved throughout.
Geely denies rumours of Lotus acquisition
The weight saving includes a new access panel, new rear light designs, new rear wing and diffuser (with airblades, a Lotus first), the lightest forged alloy wheels on the market, a polycarbonate rear window instead of glass, a lithium ion battery and carbonfibre sports seats, with the maximum weight saving coming from selecting further lightweight options such as the titanium exhaust and removable carbonfibre roof panel in place of the standard soft top.
The new aerodynamics package includes a new front splitter with lip spoiler, barge boards, a large fixed rear wing and the diffuser, along with various aero-improving flourishes on the rest of the body. A total of 140kg of downforce is achieved at maximum speed, representing a 60% improvement over the Exige Sport 350 but without increasing drag.