The limited-edition Ferrari J50 has been revealed which revives the targa-roof style used on models in the 1970s and 80s. Unveiled in Tokyo, it marks 50 years of the Italian company trading in Japan, hence the 'J' designation.
Based on the 488 Spider, the J50 uses the same 3.9-litre V8 but with power increased to 690hp.
Only 10 J50s will be built and each will be made to suit the customer's tastes.
All have front radiators that have been moved closer together to reduce the aerodynamic frontal area. There's also a lower windscreen header rail to let more air flow over the aero foil incorporated into the rear deck and tail spoiler.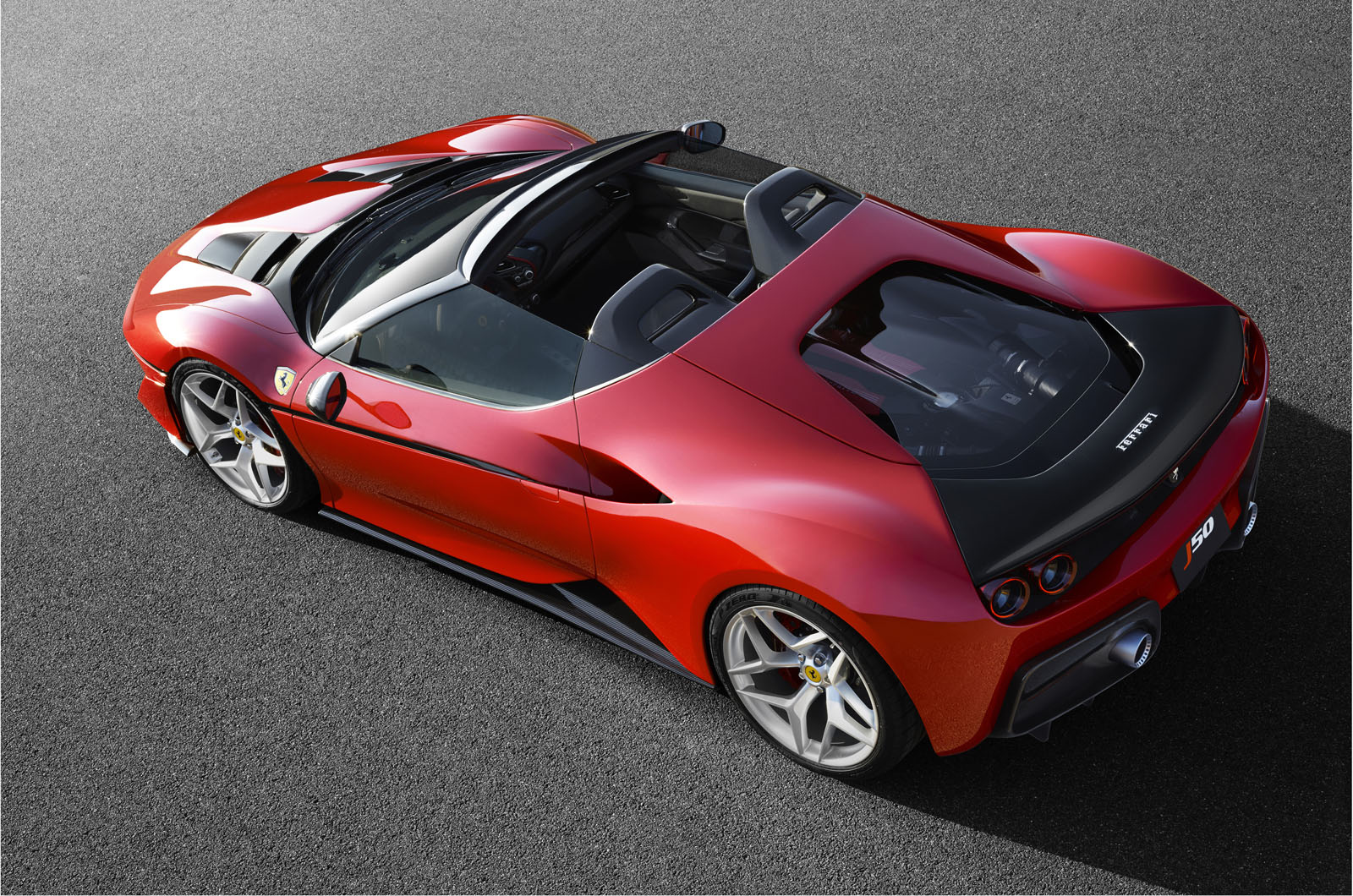 Ferrari's Special Projects department has also lowered the bonnet and added two carbon fibre air channels reminiscent of the F50. Raised front wheelarch crests add to the visual aggression of the front, which has a prominent lower spoiler and full-width mesh grille.
Along the sides, there's a black belt line similar that seen on the 288 GTO and F40. More inspiration from the company's back catalogue can be seen in the sloping angle of the door windows. Ferrari says this is a nod to its competition barchettas and creates a 'helmet visor' effect.
The two-piece carbon fibre targa roof is stored behind the rear seats in a similar way to the 488 Spider's single aluminium panel. Two roll bar hoops are incorporated into the lift-up cover and there's a transparent polycarbonate engine cover.